Fast Food and Kids 2010-06-17 09:00:55
Mommy Dearest: Fast Food Playdate Dilemma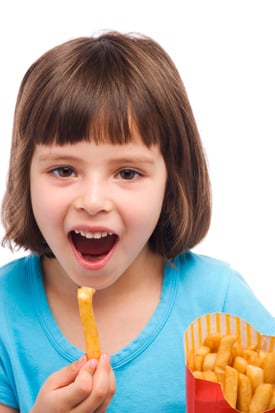 Mommy Dearest –
Yesterday, while toiling away at work, I received a phone call from my son's nanny. It seems the friend he was playing with had been promised a lunch at McDonald's and had invited my kindergartner along. I try to avoid fast food restaurants at all costs, so our nanny called to ask if it was OK to go for lunch with the friend. In the background I could already hear my son discussing the cartoon characters he saw on the restaurant's windows and rather than subject his caretaker to a meltdown, I acquiesced.
I am not some food-crazed mom (I give my children plenty of chicken fingers at home, albeit not fried), but I really don't like my children eating all of that fried food and thinking that food comes with toys. Would it be inappropriate for me to ask his playmate's mom to not promise such "treats" on days our kids play together?
– McDonaldless Mommy
To see the response from Mommy Dearest, read more.
Dear McDonaldless Mommy –
You are certainly entitled to your thoughts on fast food, and you are welcome to voice them to anyone you wish, but you may want to think twice before imparting them on your fellow moms. Each mom is entitled to her own opinion and you wouldn't want to cause a rift in your lil one's friendship over such a small thing. Perhaps you could consider limiting their playdates to non-meal times or suggest having everyone over to your home where you can have more say over the meal they eat. In the meantime, I would chalk this up to a rare "treat" and let your son know that it won't be an every day occurrence.
– Mommy Dearest
Have a question you need answered? Submit it to the Mommy Dearest Group in our Lil Community.