Fetus Party
The Rise of the Fetus Party: Why Midwives Are Concerned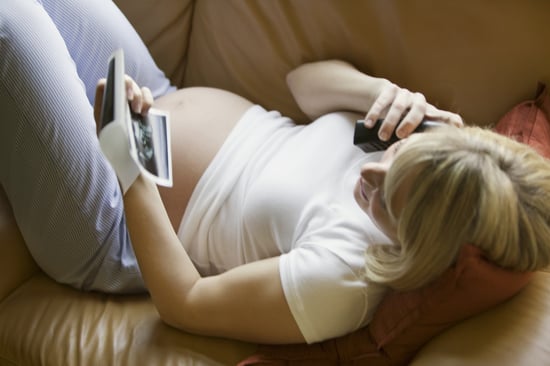 What the fetus! For many expectant parents, routine ultrasounds are one of the things looked forward to most throughout the pregnancy process, offering an incredible glimpse at the eagerly anticipated bundle of joy within. The last couple of years have seen an increase in both the use and popularity of 4D ultrasounds, which provide an almost eerily realistic image of the baby-to-be.
Though parents are understandably delighted by these scans — OMG he has your nose! — creating one more photographic keepsake is not their intended use, which is to monitor the baby's development and ensure that everything looks good medically. Yet the use of these scans has taken a quick departure from their medical origins, with "fetus parties" — where parents-to-be invite friends and family to gaze upon the 3D and 4D scans — becoming more and more commonplace.
While everyone can appreciate why expectant parents are so excited to show off and share these lifelike images of their unborn baby with family and friends, not everyone in the medical community thinks it's such a great idea. In a column for the BBC, Professor Cathy Warwick, chief executive at The Royal College of Midwives, discusses her concern about the growing popularity of "fetus parties": "I think the worrying trend towards the commercialization of pregnancy and trend in 'fetus parties' can add to the burden, and can increase the expectation for mothers, which midwives then have to deal with."
Did you have a fetus party?