Food Allergies at School
Big News About Your Kid's School and Food Allergies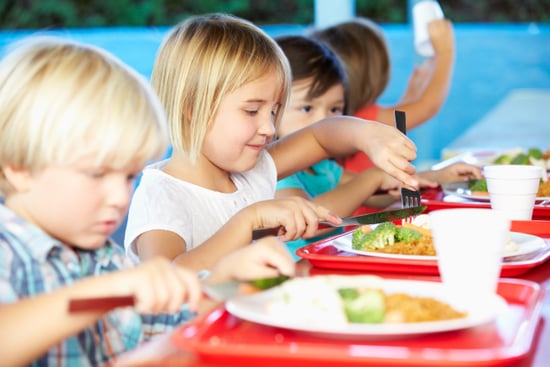 You may not know it, but there are no national guidelines for schools when it comes to managing food allergies — until now, that is. Just yesterday, the Centers For Disease Control and Prevention (CDC) released a comprehensive report that's the first of its kind in the country. The guidelines are still voluntary for schools, but they're superimportant, given that food allergies affect about 4 to 6 percent of kids in the US, and more than 15 percent of children with food allergies have had reactions at school.
The entire report — called "Voluntary Guidelines For Managing Food Allergies in Schools and Early Care and Education Programs" — is pretty extensive but details how schools can effectively prevent and respond to allergic reactions and emergencies.
Here are some of the highlights:
Schools should identify all children with food allergies through health condition forms or parent interviews.
Staff should be able to get to epinephrine autoinjectors quickly and easily.
Schools should immediately contact emergency medical services in cases of a major reaction.
Administration should provide general training on food allergies to the entire staff and make sure staff can identify food allergens.
Children should be supervised closely during mealtimes, and staff should prepare meals separately for children with food allergies.
If you have a tot with food allergies, it's important that you ask your child's school if, or how, it plans to implement the guidelines, so you can rest easy about those little lunches.