French Fries Are a Vegetable?
Do You Consider a French Fry a Vegetable?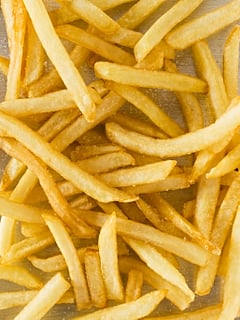 There are parents who have long considered French fries a vegetable in their young children's diets. But, on the most recent episode of Food Revolution, it was clear that Rhonda McCoy, director of food services at Huntington's schools also felt that the frozen and fried potatoes were comparable to nutrient filled veggies like spinach, broccoli, and carrots. But to her defense in terms of commerce (not nutrition), the USDA agrees. What is your opinion?