Fruit Print Crafts For Kids
Put Your Fruit to Work With Fruit Print Crafts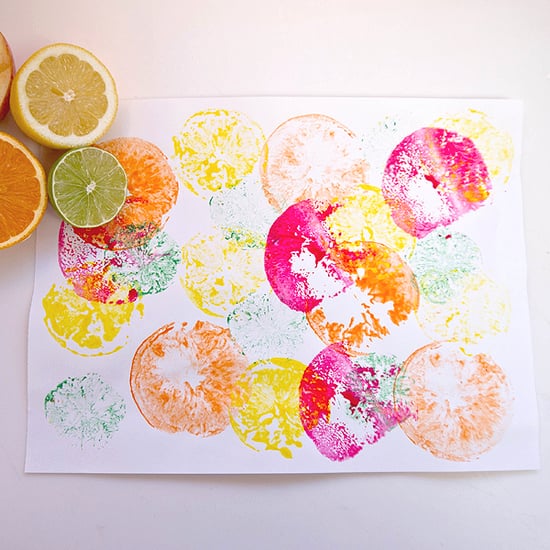 Fresh fruit is wonderful this time of year but doesn't have to be just for eating. Gather the kids, along with their favorite fruits, and enjoy a fun and easy art activity: fruit prints. This craft is perfect for kids of all ages. Tots can explore tapping and pressing the fruits in various colors of paint, while older kids can create patterns and match colors to fruits. And the finished creation looks great framed and displayed in the kitchen!
Keep reading for the instructions for creating these fun prints.
What You'll Need:
1 lemon
1 orange
1 apple
1 lime
Red, yellow, green, and orange tempera paint
Paper plates
Knife
What You Do:
Get things started by slicing the fruits in half revealing the centers, which should be done by an adult. If you cut the apple around the round middle, it reveals a star!
Invite your child to help by placing two to three paper plates next to the sheet of white drawing paper. These will be his paint palettes.
Now you can squeeze about a teaspoon of each color paint around the paper plates, leaving enough room for the fruits.
Your child can place the halved fruits next to the coordinating color, honing color recognition skills!
Make prints by pressing the sliced fruits into the paint, then onto the paper, and lifting to reveal the fruit prints.
Continue pressing and tapping until the paper is filled with colorful prints!