Fun Brown Bag Lunch Options For Kids
A Brown Bag Surprise For Your Kiddo's Camp Lunch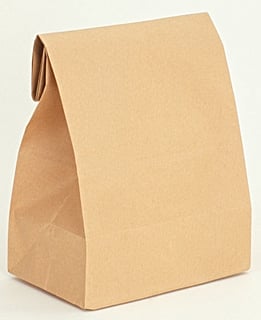 Lots of day camps require children to bring a bag lunch so the tots don't have to tote a sack after they eat. Surprise your son or daughter by adding the unexpected. Dress up the paper bag with a Sharpie pen by sketching your kiddo's favorite cartoon character across it. For moms who aren't artistically inclined, adding a fun pattern, their favorite words, or a nickname will do the trick. Then put a little extra time into the edible fare:
Shaped Sandwiches — Turn your child's favorite sandwich, be it peanut butter and jelly or ham and cheese into a fun one using stainless steel cookie cutters to make them into hearts, stars, and animals.
Cereal Chain — String fruit loops or Cheerios on a piece of unflavored dental floss to create a necklace or bracelet.
Scoops of Fruit — Rather than having the kids fuss with peels, pits, and rinds, use a melon baller to make their favorite fruit medley.
And, for that added touch, tuck a note in to say that you hope they are having an adventurous day.