Fun Facts About World Birthing Traditions
Labor and Delivery Traditions From Around the World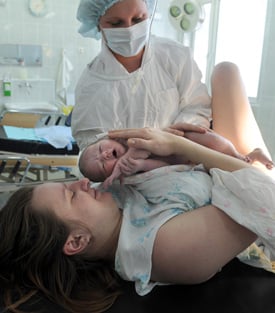 Birth is universal, but how women prepare for and go through the labor and delivery varies around the world. While a new Indonesian dad stands guard for the first 72 hours after his lil one's arrival, a postpartum Japanese mom stays in bed at her mother's home for the 21 days after delivery. Take this quiz and see how much you know about world birthing traditions.
Labor and Delivery Traditions From Around the World
In which country do new parents eat biscuits with little mice to celebrate their new arrival?