If it gets your kids to sit down for a healthy meal, we're all in favor of playing with your food! We've rounded up 60 ways to make eating enjoyable, even for the pickiest little palates. From breakfast to dinner, and everything in between, check out these great ways to make food fun!
Sail Away With Me
The wonderfully creative Ida Frosk thought of every last detail with this sailboat mural — check out the red-pepper seagulls!
Flowerpot Pancakes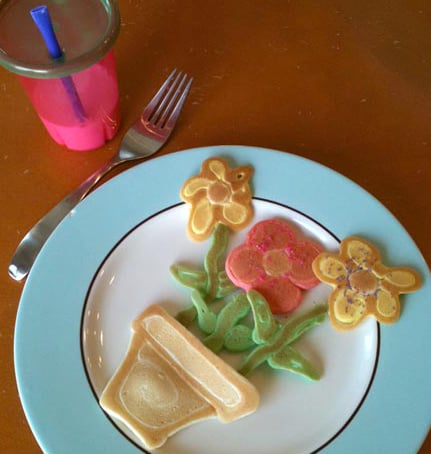 Celebrate Spring with a flowerpot full of pancakes.
The Loch Ness Bagel Monster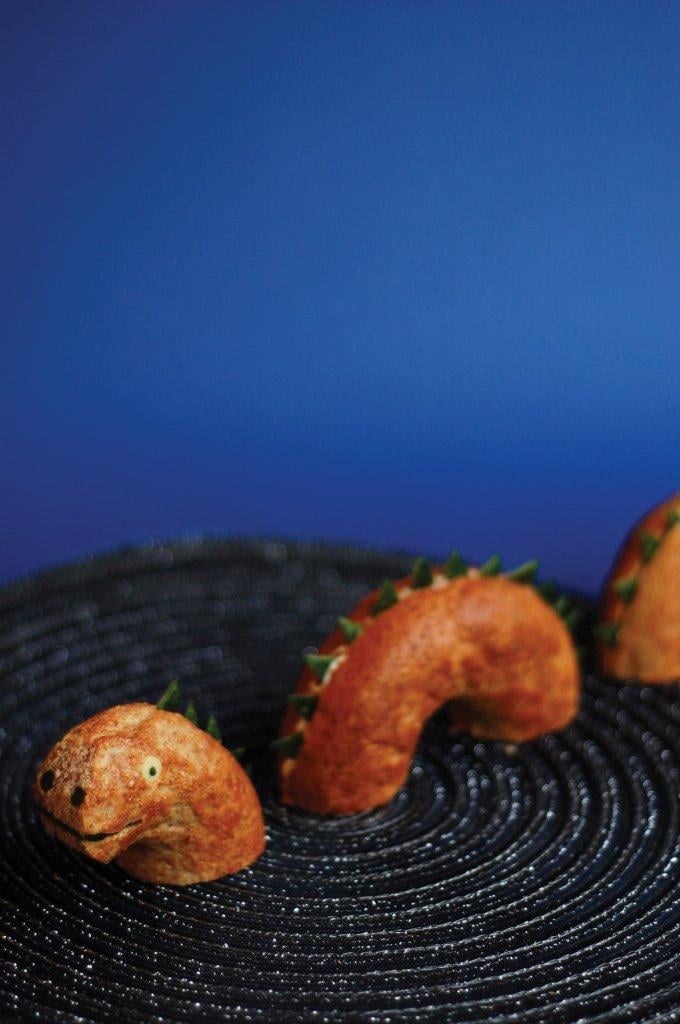 Set snack time into motion with this clever take on the Loch Ness Monster [2].
Happy Birthday to You!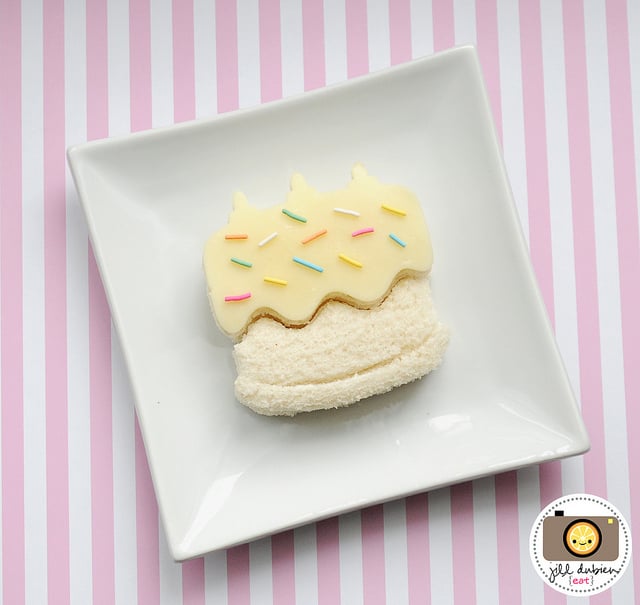 A cake-shaped cookie cutter makes it easy to whip up a birthday lunch surprise. [3]
Banana Dogs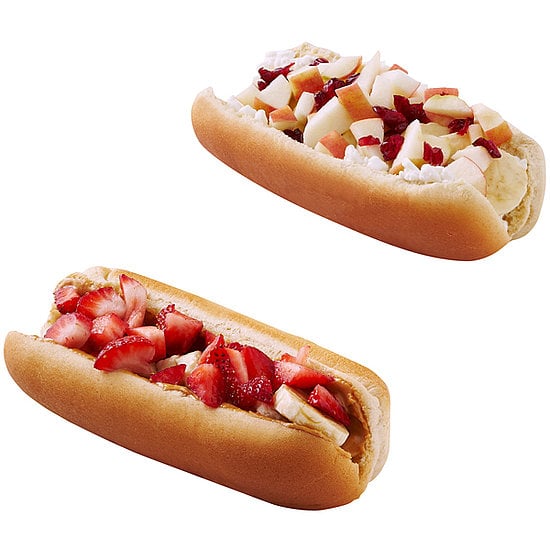 There's more than one way to use a hot dog bun! Turn the ordinary bun into something fruity with this quick and easy banana dog recipe [4]!
Heart-Shaped Kebabs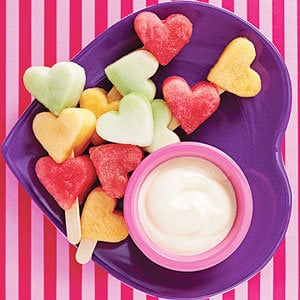 Pull out the heart-shaped cookie cutter, and get to work on thick slices of cantaloupe, honeydew, and watermelon for these healthy and fun kebabs.
The Very Hungry Caterpillar
Inspired by the family-favorite book [5], this Very Hungry Caterpillar [6] is as much fun to make as he is to eat!
My, What Big Teeth You Have!
A fabulously detailed Little Red Riding Hood-inspired Big Bad Wolf!
Birds of a Feather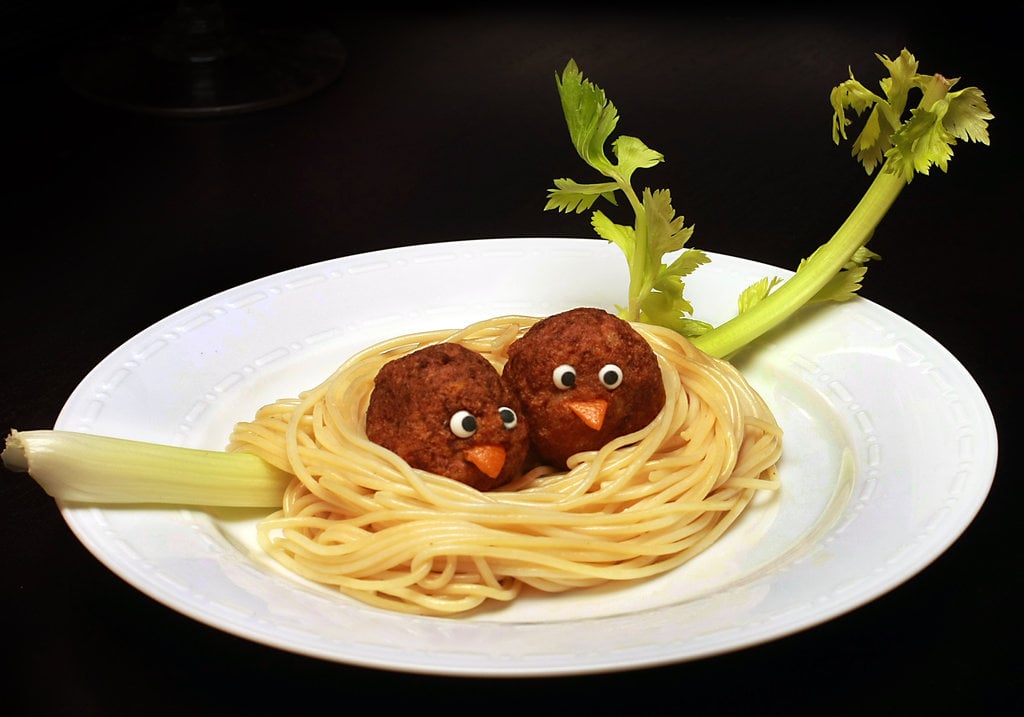 Spaghetti and meatballs [7] take a turn for the cute when they're arranged in a cozy nest!
An Octopus's Garden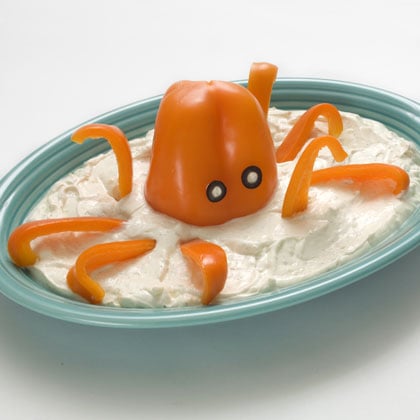 This easy-to-make octopus [8] is the perfect healthy after-school snack.
Golden Gate Bridge Pancakes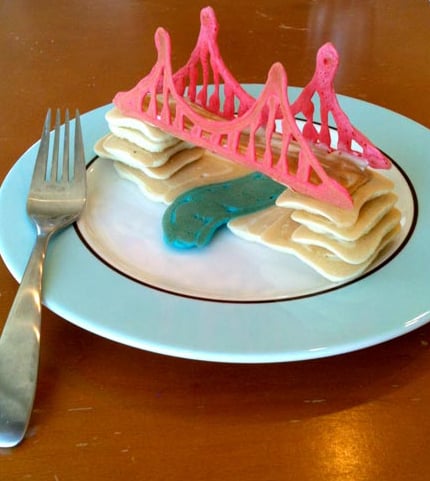 Travel to San Francisco before 9 a.m. with pancakes in the shape of the Golden Gate Bridge.
Ladybug Bento Box Imagine their delight when they discover that their lunch bag has a ladybug's garden of rice and veggies inside!
Love Your Breakfast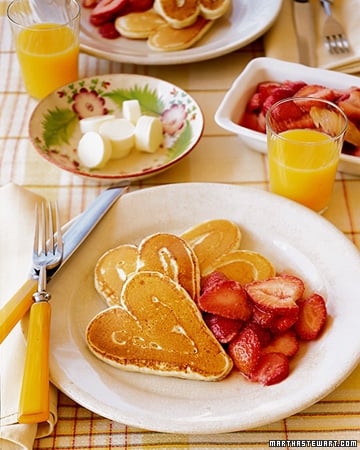 Get comfortable with your pancake batter, and shape it into a heart — either freeform like Martha Stewart [9] or using a cookie cutter as a mold.
Cucumber-Radish Race Car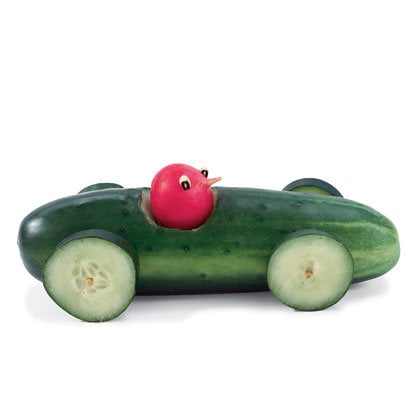 A cucumber with wheels [10]?! All it takes is a few minutes to assemble this vitamin-packed race car.
A Sandwich Sub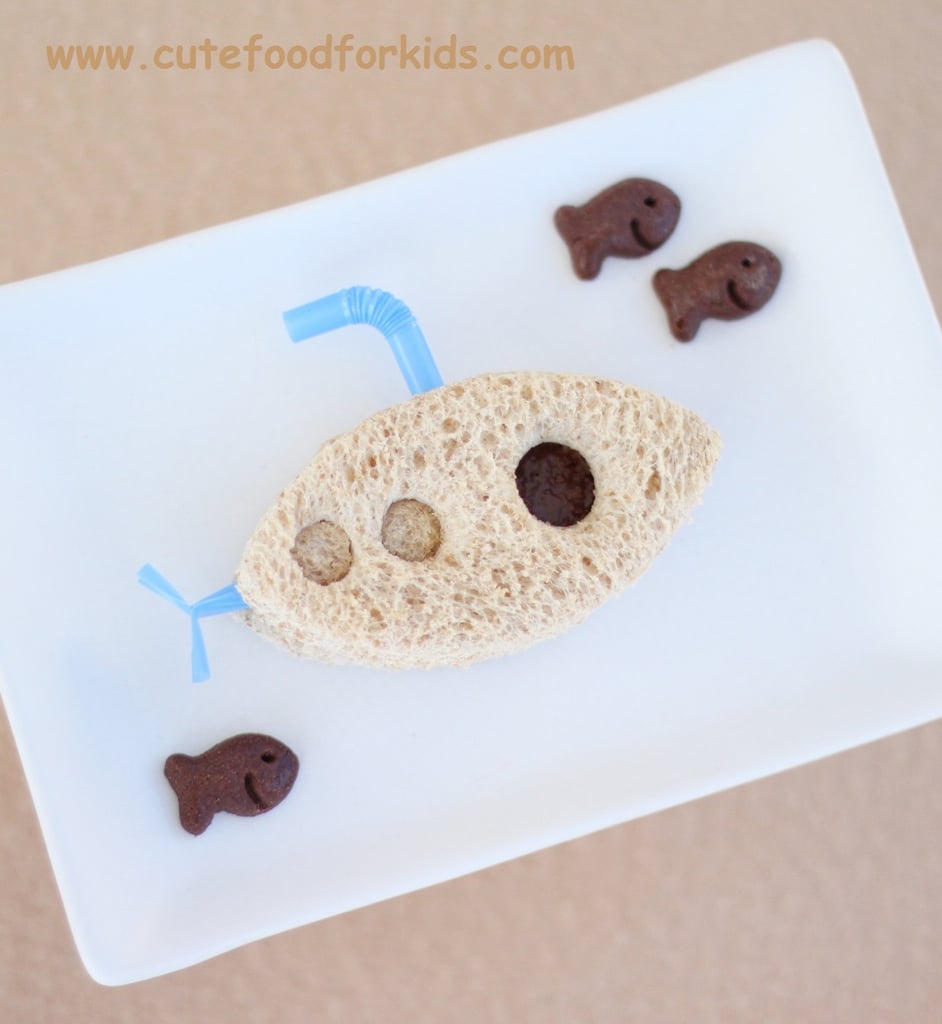 Turning a standard sandwich into a submarine [11] makes lunchtime fun for your little underwater explorer.
Sponge Bob Tiki Head Crepes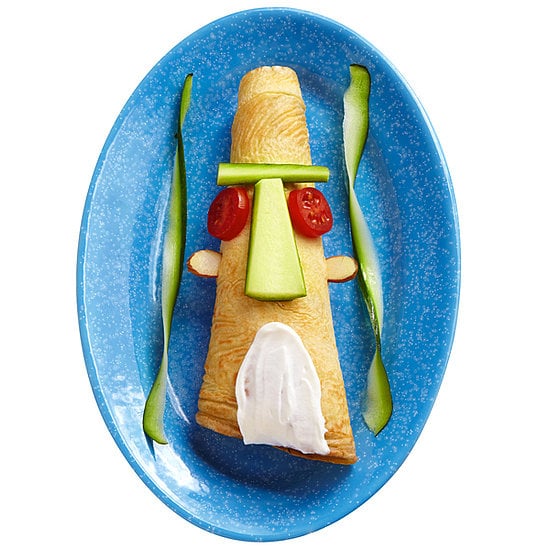 Turn the ordinary crepe into something a bit more kid-friendly with a little decorating. After Mama makes the filling, tots can add on some zucchini, tomatoes, and almonds to create Tiki Head Crepes [12].
Princess Pancakes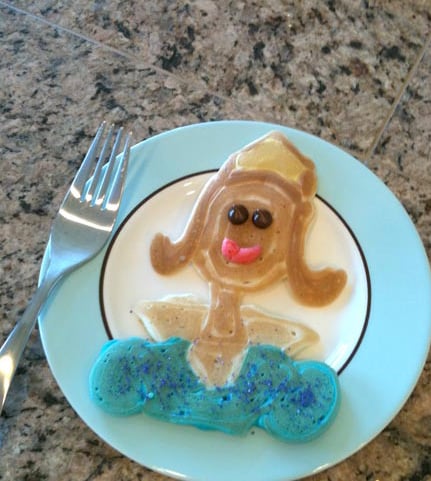 Show her you think she's special with a pancake fit for a princess.
It's a (Veggie) Jungle Out There!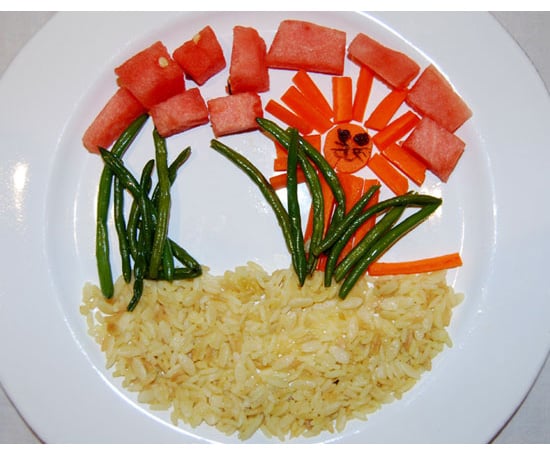 Embark on a vegetarian safari with grains, fruit, and veggies.
Bacon 'n' Eggs Pancakes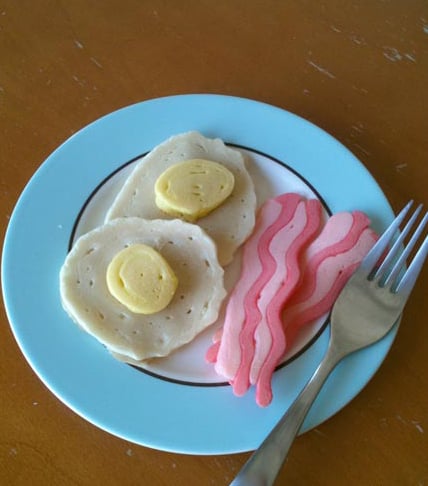 From one breakfast favorite to another . . .
Monkeyin' Around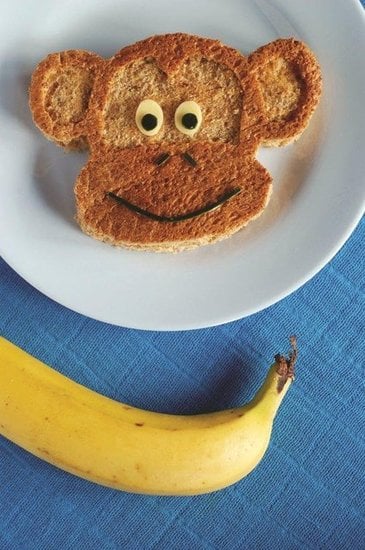 A few strategic turns of a knife turn a basic sandwich into the cutest monkey face [13]!
Chicken Bento Box An artful arrangement makes chicken tenders look a lot more special.
Rice 'n' Beans Zebra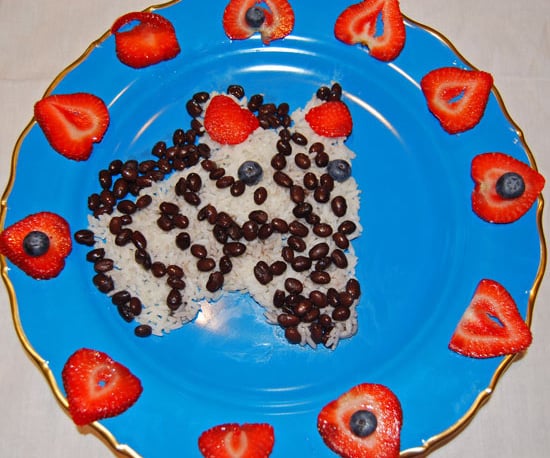 Kiddos love grazing on this
French Toast Nutella and Strawberry Hearts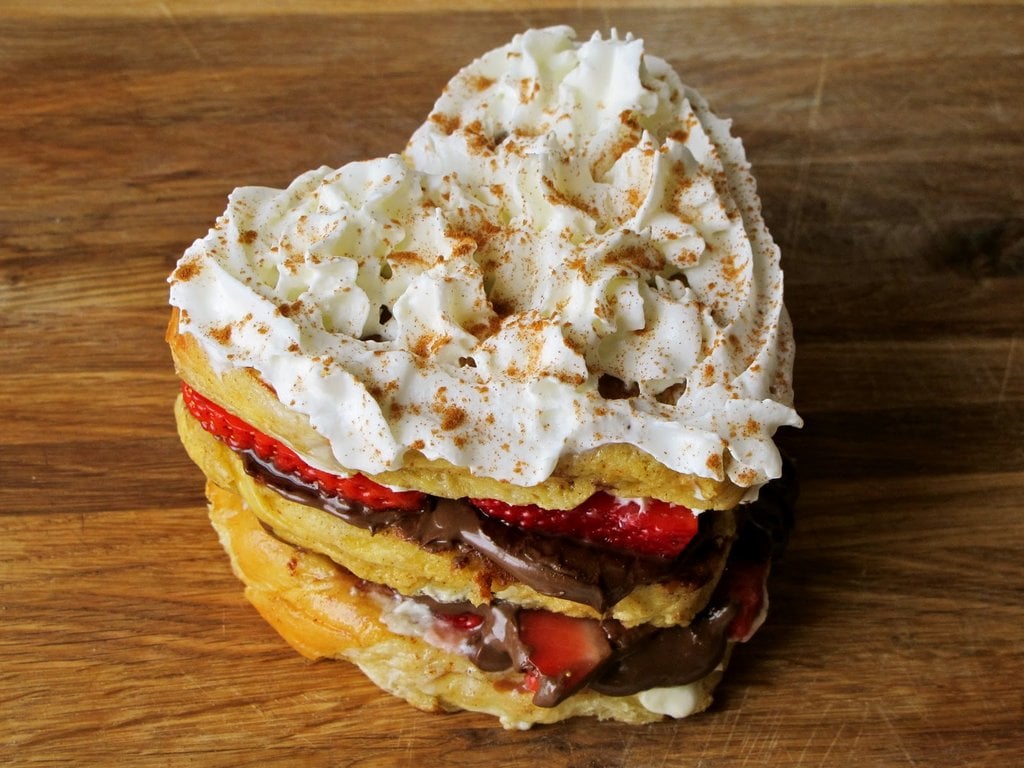 Send 'em off to school with a smile on their faces thanks to Grilled Cheese Social's delectable french toast hearts [14] layered with Nutella, strawberries, and a smear of mascarpone cheese. Yum!
Pancake Pac-Man
What a fun, fun way to start the day! Pancake Pac-Man with dried blueberry eyes.
Stop Monkeying Around!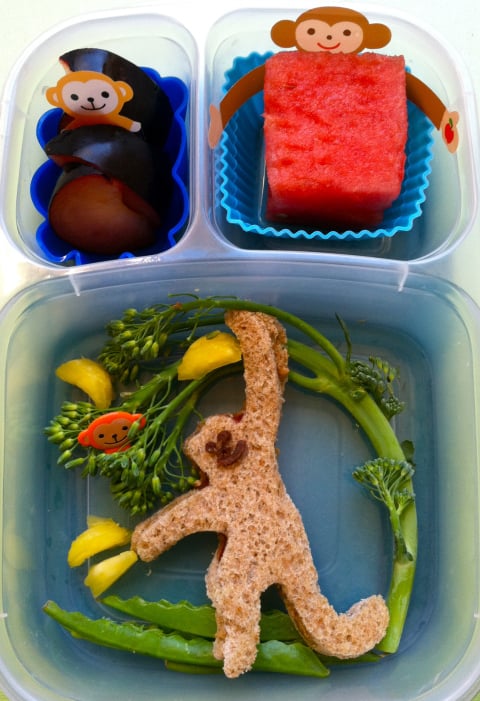 It's a jungle out there . . . Rise to the occasion with a monkey-themed bento box [15].
Choo Choo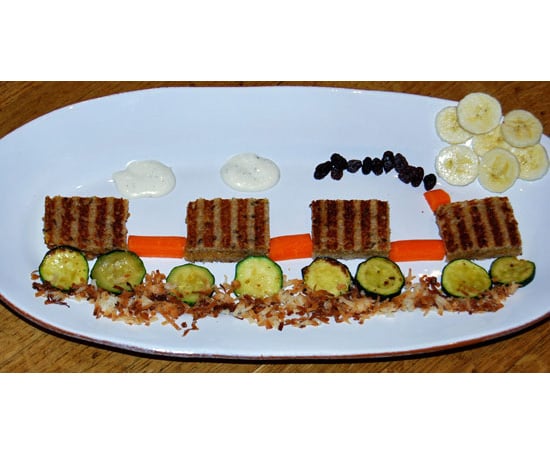 All aboard the grilled cheese and veggies train! Cut the fat by using a spritz of olive oil cooking spray and a panini maker instead of butter.
Heart-Shaped Egg Rings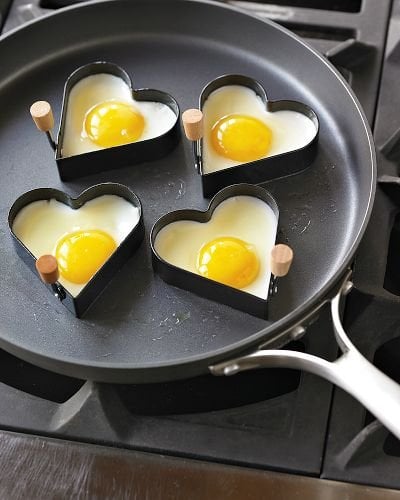 Creating heart-shaped eggs is easy with Heart Pancake or Egg Rings [16] ($9).
Frog Legs For Breakfast?
He just may be a Prince Charming in disguise . . . This little froggy comes complete with a crown!
Pigs in a Blanket — Two Ways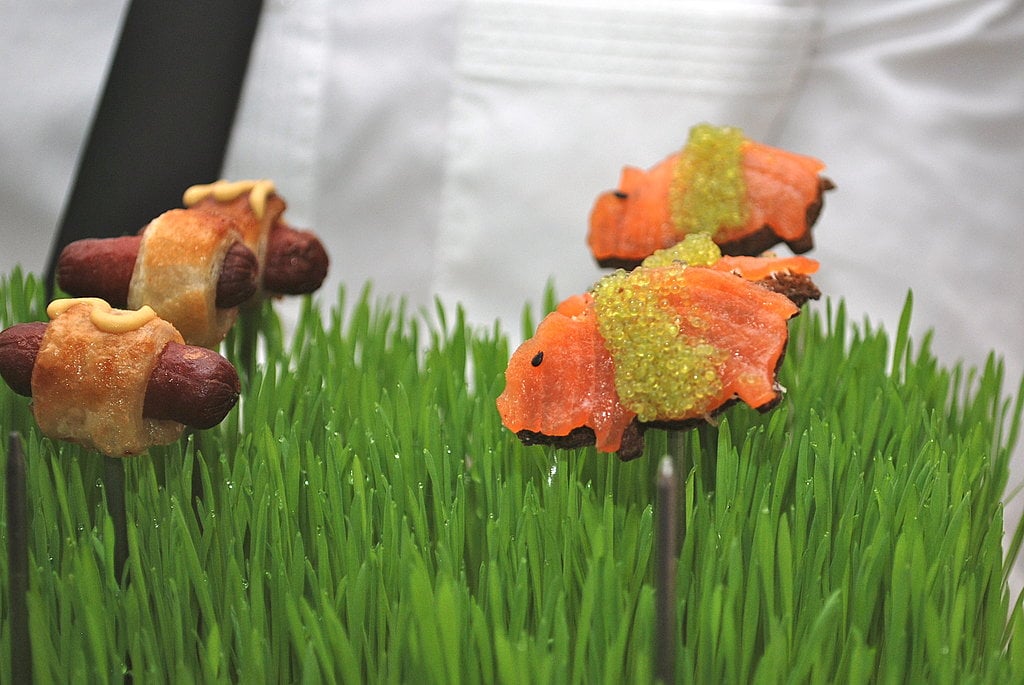 Peter Callahan's fun twist on pigs in a blanket [17] offers tots and grown-ups their own versions of the popular party dish.
May the Force Be With You!
What better way to show your Star Wars pride than with an avocado-covered Yoda?
An Edible Rainbow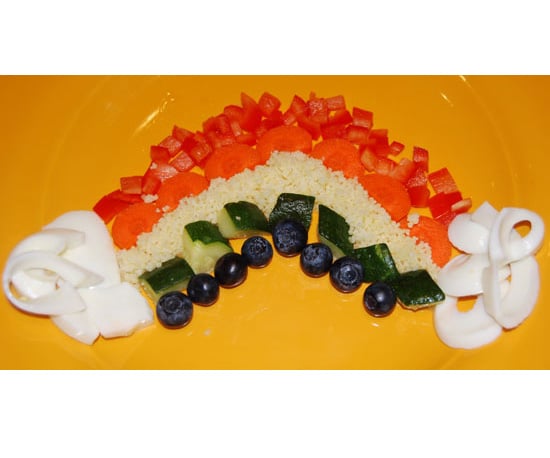 Take a few healthy items from the fridge, dice them up, and you've got a well-balanced meal of fruits, vegetables, and eggs in no time!
Salmon Love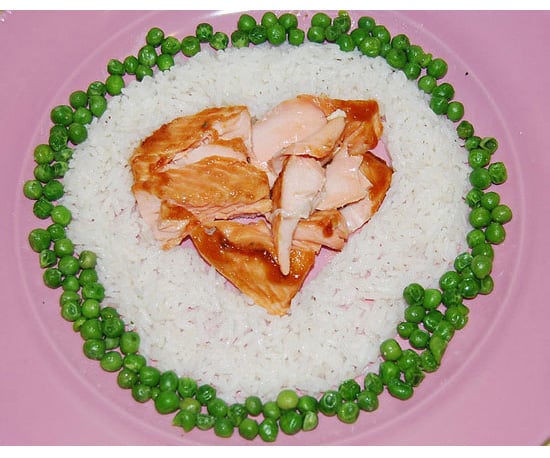 Salmon, steamed rice, and a side of peas are sure to please. Make it even more nutritious by using brown rice.
Dinosaur Pancakes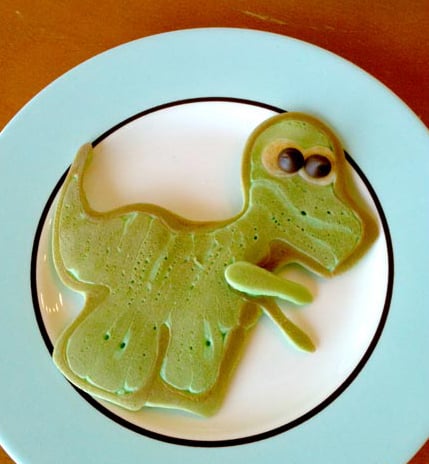 A dino friend who looks almost too cute to eat!
Caterpillar Grape Kabobs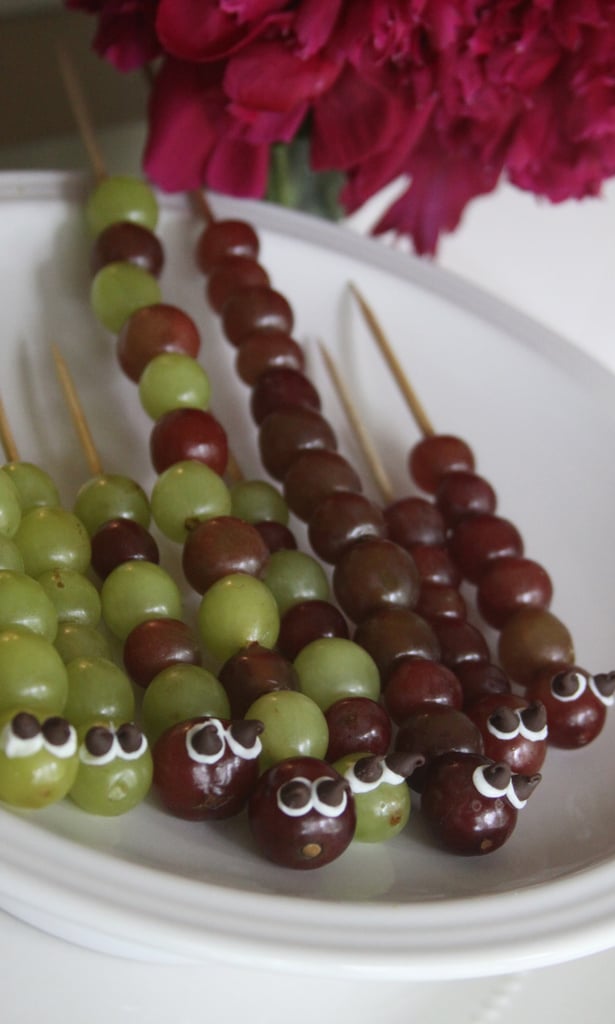 Feed your own very hungry caterpillar with these adorable (and oh-so-easy) grape kabobs [18].
Holy Guacamole!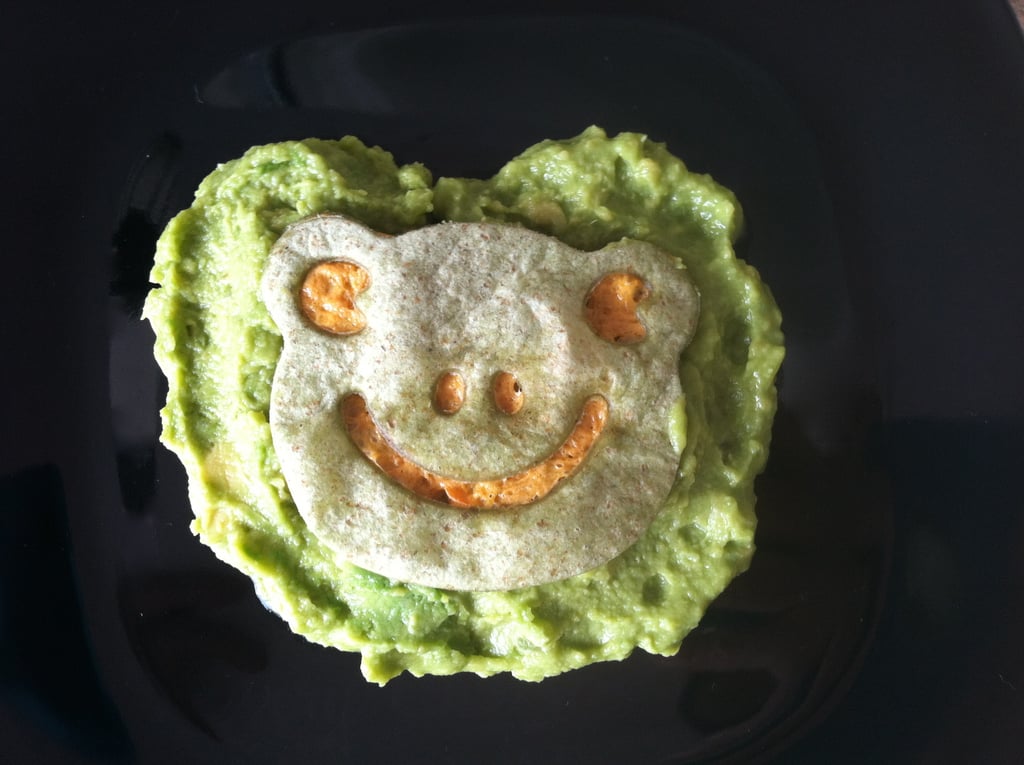 This little green frog face rests upon a guacamole lily pad [19] — an easy and oh-so-sweet presentation for a quesadilla.
Oink, Oink!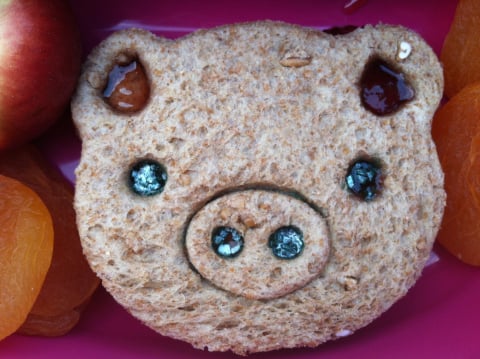 This little piggy [20] went to the lunch box . . .
Anna Banana Pancake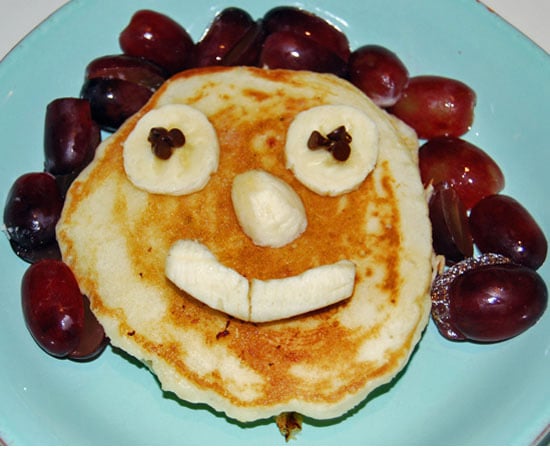 Start your wee one's day with a smile! An Anna Banana breakfast will keep them downing the fruit-topped flapjacks. Give your children an additional kick start by making the hotcakes multigrain.
Carb Carnival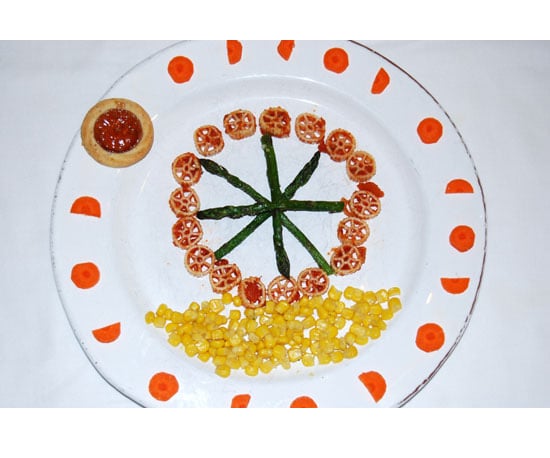 Break from the traditional carnival food with a healthy pasta and asparagus Ferris wheel. Use whole-wheat pasta to up the fiber factor.
Dinos For Dinner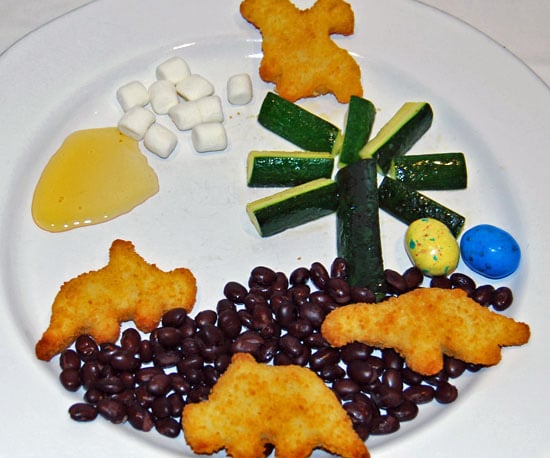 Take your tot on a trip back to prehistoric times with this dish of roaming dinosaurs.
The Least Scary Green Monster
The perfect "fun food" project for amateurs . . . this green smoothie monster is hardly scary!
Babybel Angry Birds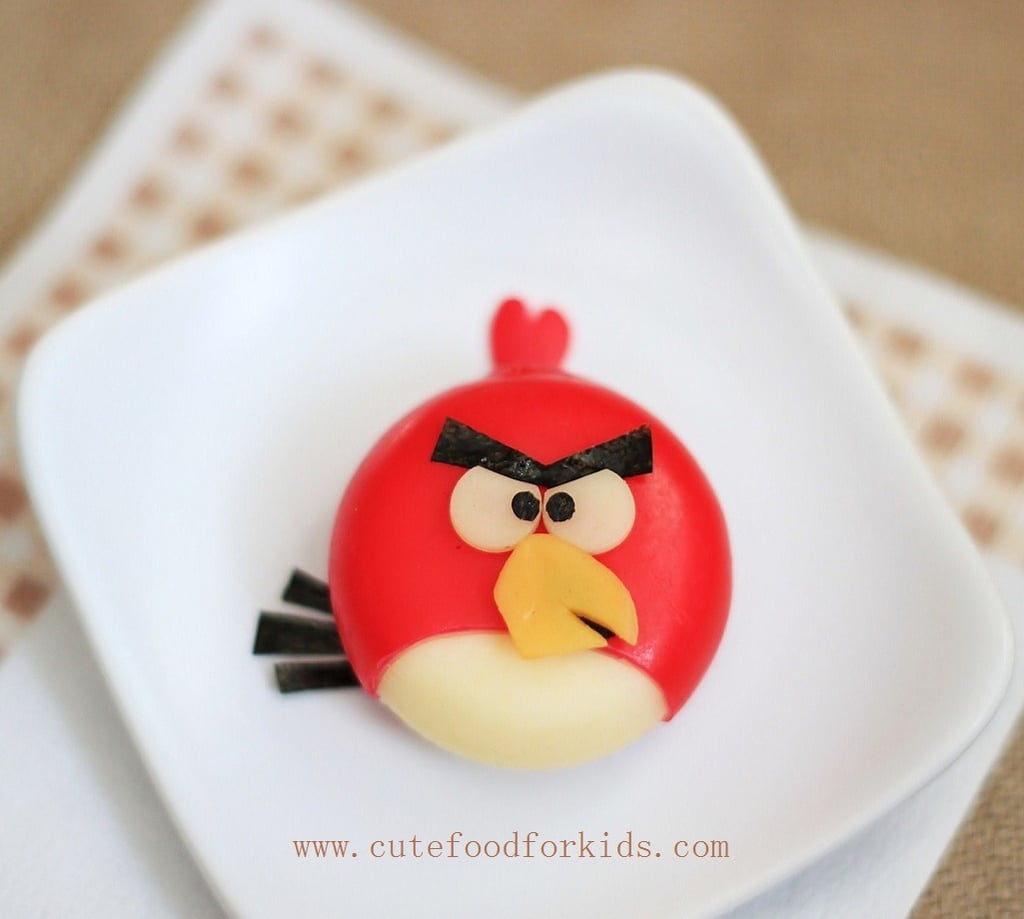 What Angry Birds [21]-loving tot wouldn't like to be surprised with this snack-time treat?!
Under-the-Sea Pancakes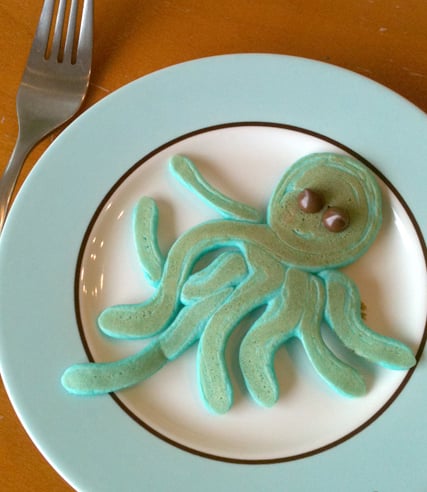 Explore the ocean — at the breakfast table — with an octopus-shaped pancake!
The Cow Jumped Over the Moon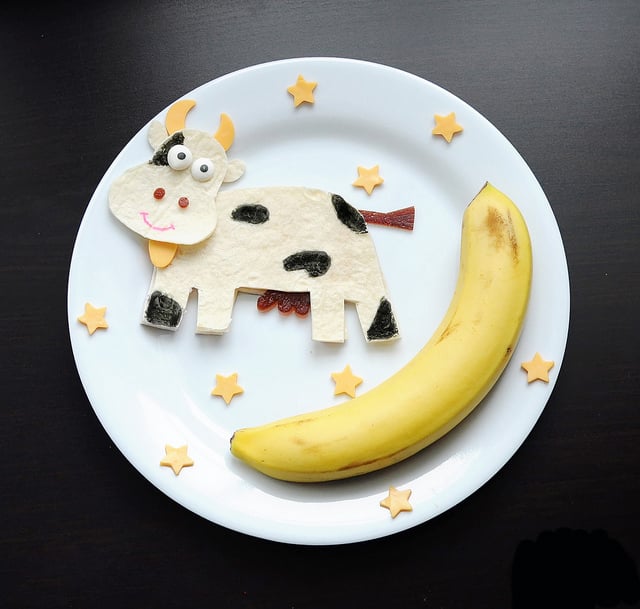 Turn an ordinary plate of food into a work of art with this nursery-rhyme-inspired snack [22].
There's a Batman on My Toast!
Your little superhero-in-training will be delighted to wake up to a plate full of Batman toast.
Skeleton Pancakes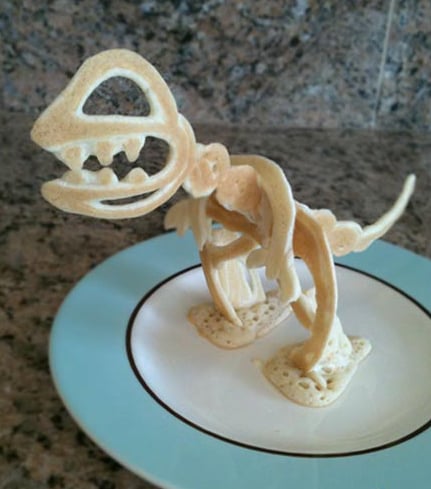 Translate a trip to the museum onto your breakfast plate. These pancakes are true works of art!
Nutella Bear Sandwich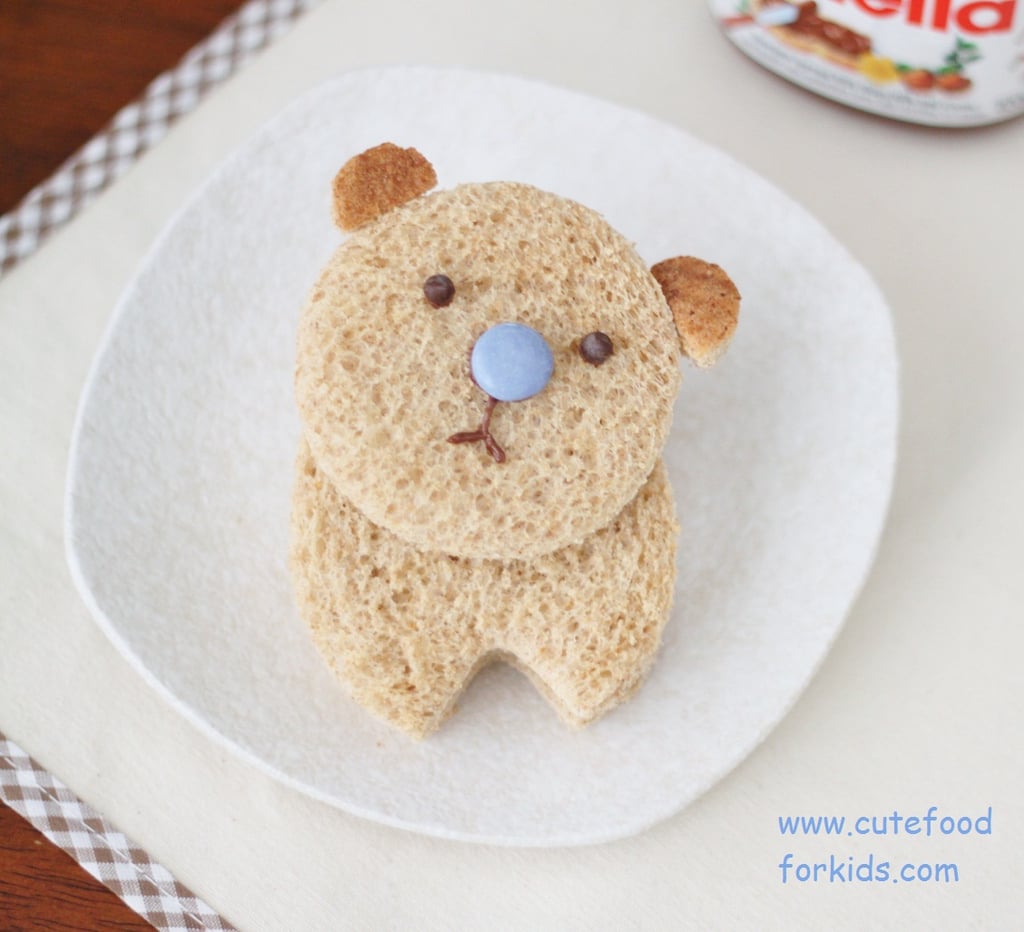 An awe-inducing bear [23] bear of a sweet sandwich!
Gobble Gobble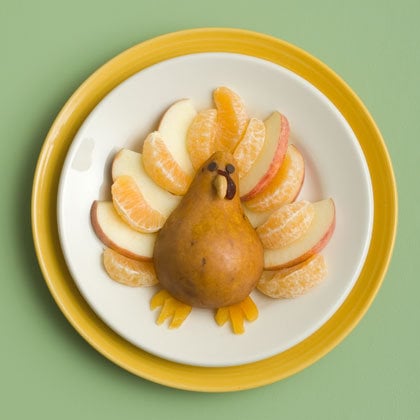 It doesn't have to be Thanksgiving to gobble down this fruit-filled turkey [24].
Snowman Doughnuts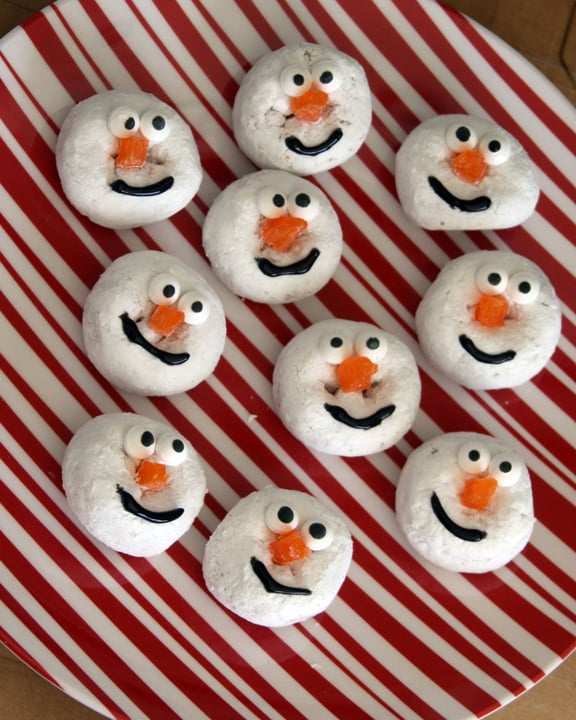 Store-bought Hostess doughnuts are made special when they're turned into smiley snowmen [25].
Raise Me Up!
Halving grapes and tomatoes turns them into a bounty of colorful balloons.
Rice Krispies Apples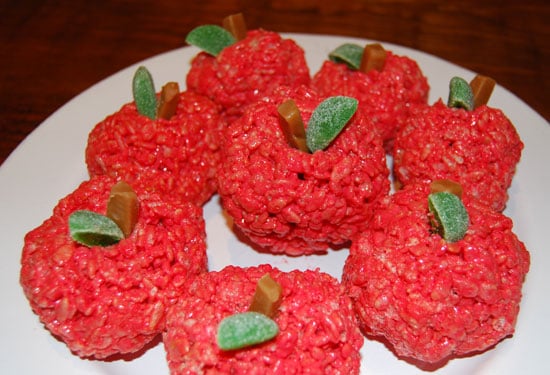 If you can make regular Rice Krispies treats, you can make these.
Seussical
Pay homage to the beloved Dr. Seuss with a Cat in the Hat [26] tortilla and a side of green eggs and ham!
Big Ben
Say "cheerio!" to a most realistic Big Ben, London guard, and bus.
Beehive Pancakes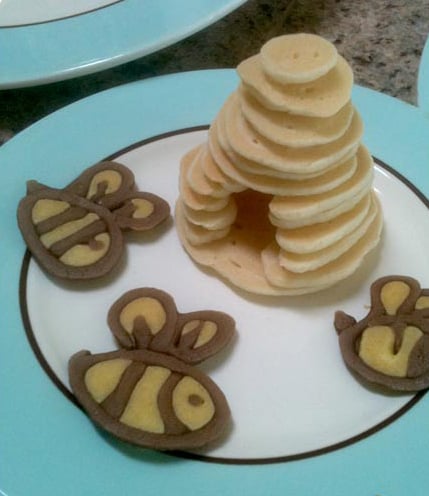 You won't get stung by these bite-size bees!
Peas in a Pop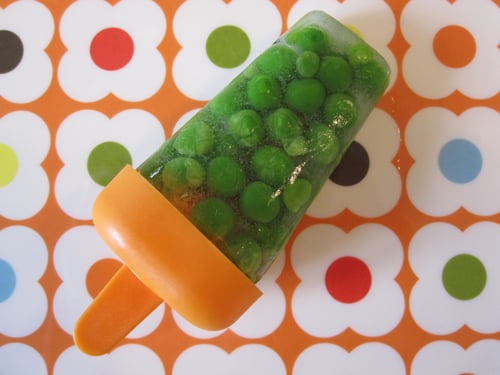 Steal a cue from the experts at Weelicious [27] on how to sneak a little green [28] into your tots' tummies.
Garden Variety
These "carrots" are actually papayas with kiwi stems — perfect in a yogurt parfait.
Whale of a Pancake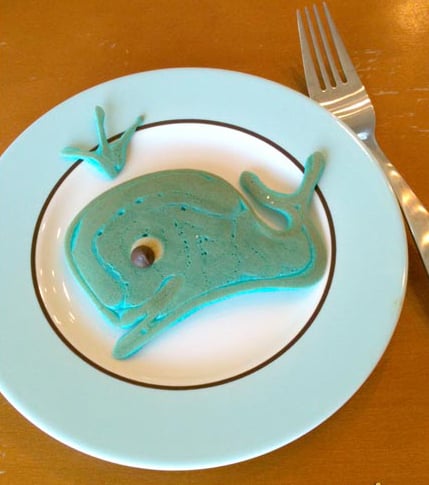 Breakfast turns into a whale of a good time with these special pancakes.
Noodle Head!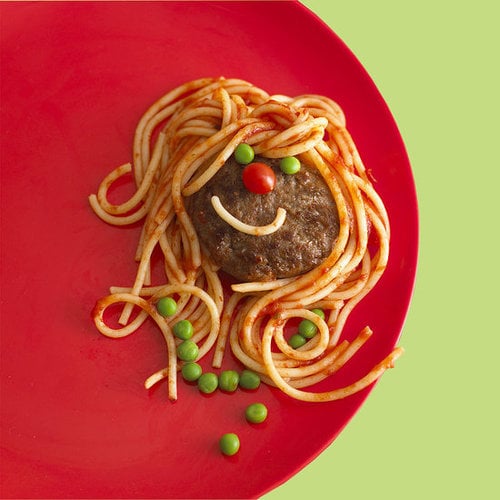 Annabel Karmel's crazy-haired burger patty [29] combines two kiddie favorites into one meal.
The Sweetest Hedgehog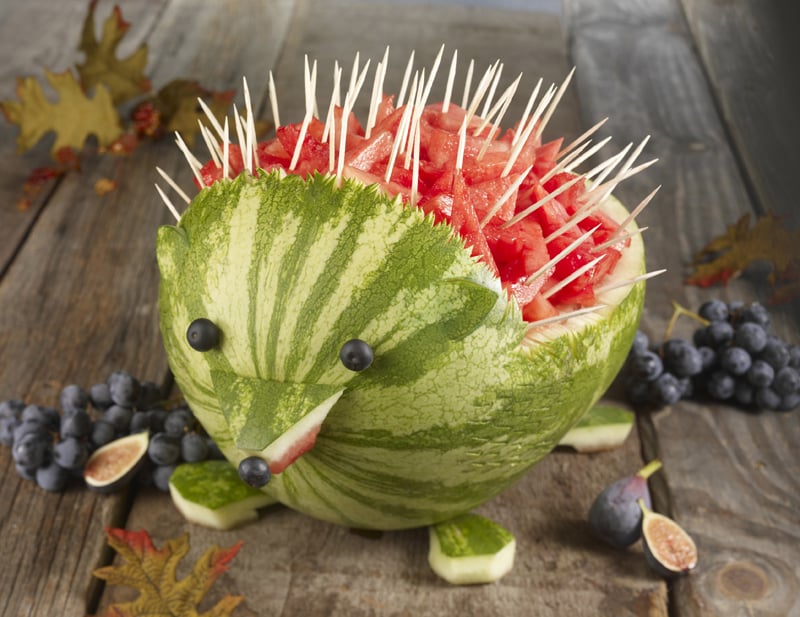 This Watermelon Hedgehog [30] is ready to party!
Sand and Sea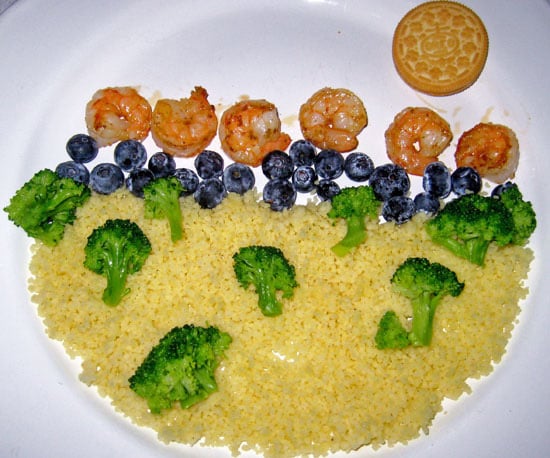 Your little fish is sure to think this tasty surf and turf recipe is delish! Whole wheat couscous will make the sand more realistic when topped with the flavorful shrimp and steamed broccoli.
Fluffernutters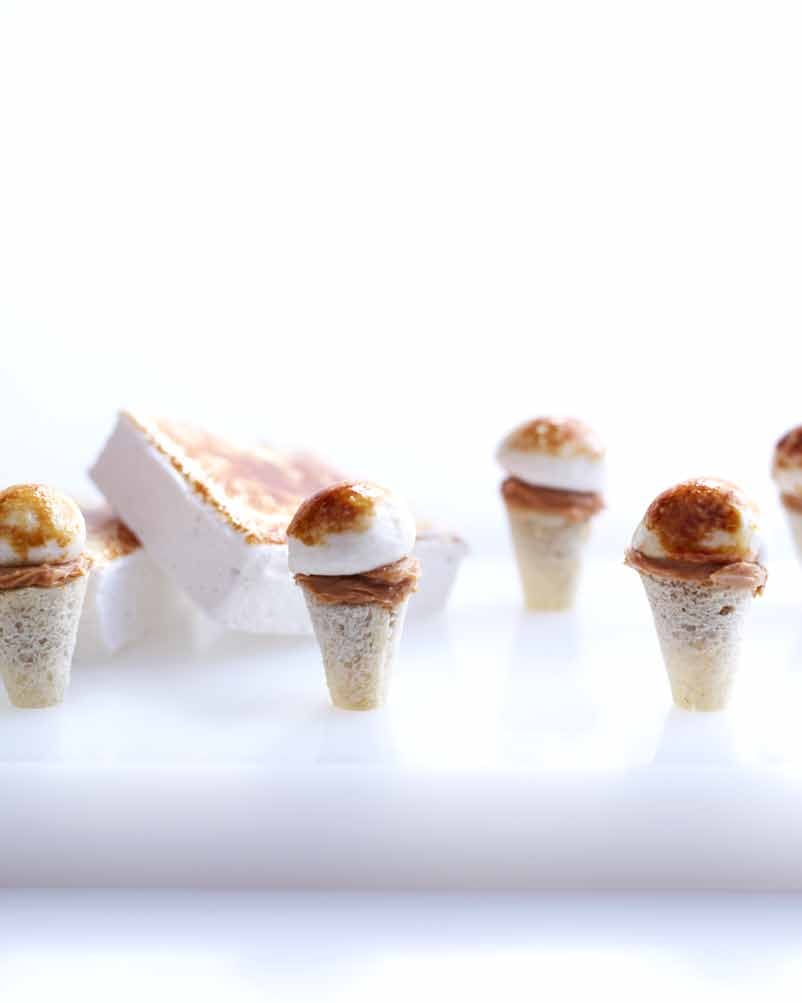 These scene-stealing fluffernutters [31] are easy to make and a guaranteed hit!