Game of Ga-ga For Kids
Is Your Tot Going Gaga for Ga-ga?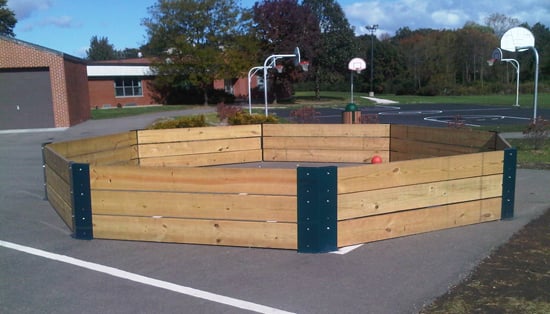 Move over Lady Gaga, there's a new game in town that's changing the way kids say your name! In an age where bans on traditional recess games like tag and dodgeball are becoming more prevalent (seemingly due to the violent nature of the games), new sports are gaining a tot following, and they're gaining traction — fast!
Ga-ga — a fast-paced, Israeli game that has been called "a safe version of dodgeball" — is popping up on playgrounds and Summer camps everywhere. Using a soft foam ball, kids try to hit their opponents below the knees (this is where it becomes safer than dodgeball) while the opponents run, jump, and dodge around an enclosed ring, called a pit. Once a player is hit, she's out. As time passes, additional balls are thrown into the pit to speed up the game, ensuring no game lasts longer than five minutes, and allowing kids to jump back in the ring and start a new round.
Though previously reserved for the playground, New York City is about to see the opening of the city's first dedicated Ga-ga play-site. The Gaga Center will offer 50-minute classes after school every day for $620 per semester.
Have your kids been bitten by the Ga-ga bug yet?
Source: GAGABALLPITS.COM