Gavin Rossdale Avoids Diaper Duty
Gavin Rossdale Shies Away From Diaper Duty, Do You?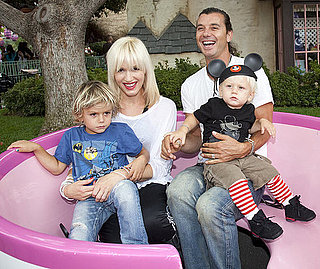 The Stefani-Rossdales will soon be done with diaper duty, but for now Gavin acts distracted to get out of changing soiled nappies. In his latest Details interview, the musician was asked who changes his son's diapers. He said:

Whoever's nearest, really. We have good people around us. If there's no one there, I can do it, but otherwise I sort of slide away—I get very interested in my BlackBerry at that point. A friend once told me, "By the way, they never thank you for changing their diapers when they grow up, so don't sweat it." I thought it was good advice.
Do you try to avoid the task?