George Bush Wants Grandchildren
George Bush Is Disappointed He Doesn't Have Grandchildren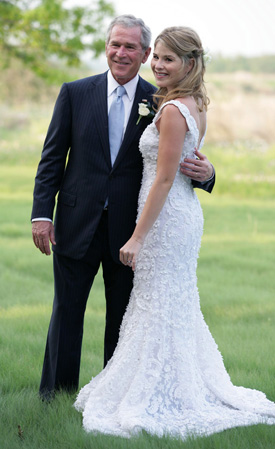 "So when are you going to start a family?" The questions often start after wedding rings are exchanged. Whether a couple has decided to wait to have children or they're having difficulty conceiving, prying friends, family, and strangers can often put unwanted pressure on a husband and wife.
In the upcoming issue of AARP magazine, former President George W. Bush addressed the possibility of becoming a grandfather:
I'm a little disappointed it hasn't happened yet. But the more disappointment I show, the less likely it is things are going to happen on the time table I want.
Who hounded you the most about becoming pregnant?