Germans Object to Barbie Dreamhouse
Berlin Boycotts Barbie Dreamhouse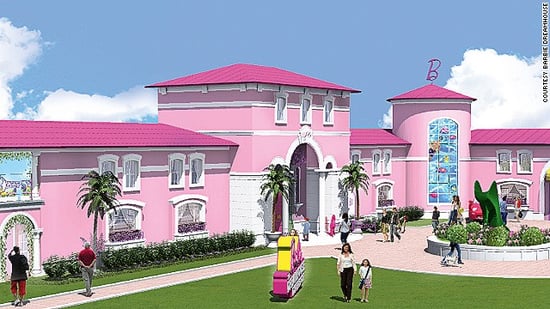 While some girls might consider Barbie's Dreamhouse fit for a princess, some feminists in Germany are protesting the life-size replica of the toy estate, CNN reports.
Located in Berlin's Alexanderplatz, the 27,000-square-foot Dreamhouse is supposed to showcase Barbie's Malibu lifestyle, with makeup, kitchen, and wardrobe rooms, plus a runway and real cafe in which visitors can dine. But protesters complain that Barbie contributes to sexism, racism, and body issues for girls.
The house "is the expression of a conventional role model that isn't OK," Socialist Alternative editor Michael Koschitzki said.
In addition to the protest, the buzz in Berlin has yielded an "Occupy Barbie Dreamhouse" Facebook page, which features a dark-haired girl saying "I can't stand pink!"
The "Barbie the Dreamhouse Experience" in Berlin is the first in what is planned as a European house tour. A US Dreamhouse opened last week in Florida, CNN reports.