Gifts For 3-Year-Olds
Lil Gift Guide: Great Gifts For 3-Year-Olds!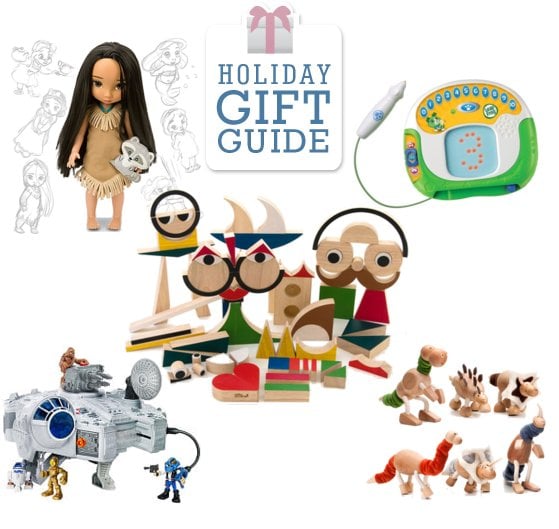 An expressive 3-year-old? That sounds about right. Once tots reach their preschool years, they're full of opinions. So this holiday season give them some toys and games that will have them jumping for joy!
If your lil one loves Disney's princesses, but they look a bit old for her, she'll love the new Disney Animators' Collection ($25). The 16-inch dolls have softer, younger faces created by the mouse house's famed animators (and they're selling out fast!). Learning to write your letters and numbers is a lot more fun with Leapfrog's Count and Draw ($20). Bendable, wooden animals? The Animalz line of toys ($13) are not only made from sustainable wood, but they come with codes that can be used in an online community (with mom's help of course!). Grown-up Star Wars fans will love Playskool's line of preschool products designed so lil ones can get in on the fun, but not be scared by some of the more violent aspects of the line. The Playskool Heroes Star Wars Jedi Force Millennium Falcon Playset ($40) is the perfect point of entry to the galaxy far, far away! Miller Goodman's Playshapes ($158) comes with 74 pieces that can be mixed, matched, and paired up in endless combinations to create goofy-looking characters and sights.