Giggle Launching GiggleKids
Giggle Keeps the Laughter Going With Big Kids Starting This Week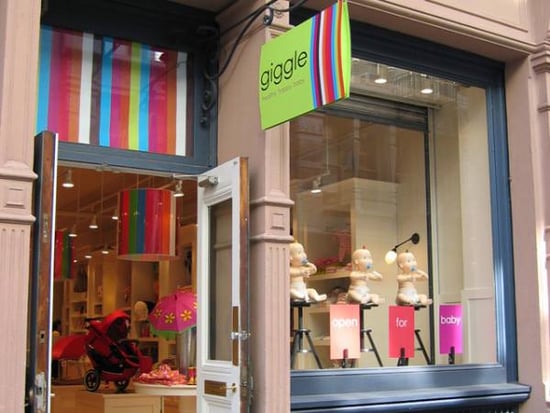 Like many moms, we've grown with Giggle. When our kids were born, the stores were just opening in our area, and they became our go-to spots for the best and healthiest products for our babies. But once our kids moved passed the toddler stage, we were forced to move on.
All that's about to change this week as Giggle quietly expands to offer kids gear. GiggleKids will launch on the company's website in the coming days, offering parents and kids up to 8 years old with a familiar place to find products for bigger kids. The site will house apparel, toys, furniture, and bedding — including a great selection of gift items — at launch. Giggle founder Ali Wing also told us that she's hoping to bring some of the gift selections into stores so parents can do all their shopping in one place.
The expansion to Kids isn't the only one at Giggle these days. Next month the company will celebrate the launch of giggleBABY in JCPenney stores across the nation.