Girl Banned From School For Dreadlocks
Tulsa School Bans Dreadlocks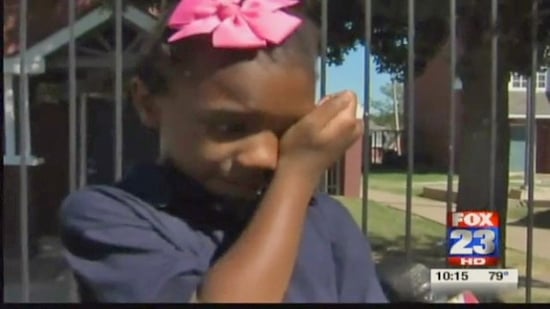 School dress codes are implemented to prevent conflict and class differences, but the parents of a 7-year-old Tulsa, OK, girl say her school has gone too far in banning dreadlocks, KOKI-TV reports. According to the parents, they were forced to enroll their daughter, Tiana, in another school because the Deborah Brown Community School's dress code stipulates that "hairstyles such as dreadlocks, afros, and other faddish styles are unacceptable" and school administrators said she did not look presentable.
However, the girl's father, Terrance Parker, who happens to be a barber, disagrees with the notion that she did not look nice, and others in the social networking community argue that the dress code amounts to racism. "Naturally textured hair is not a fad. If this is important, I wouldn't want my child attending this institution. You're teaching every student that black girls must change their natural physical appearance to be accepted and to achieve," one critic wrote on the school's Facebook page.
What do you think of the school's dress code?