Gisele Discusses Childbirth
Gisele Bundchen Felt Safe While Giving Birth; Did You?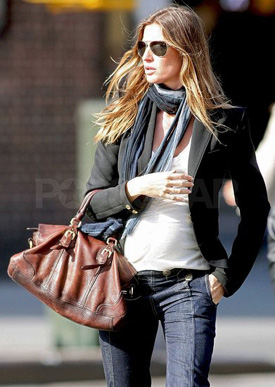 Gisele Bundchen isn't done talking about her birthing experience. The supermodel shared more information about baby Benjamin's December debut in the inaugural post on her blog. After telling reporters that the water birth in her Beacon Hill bathtub didn't hurt a bit, the new mama is now writing about how safe she felt delivering at home:
Giving birth was the most intense and life-changing experience of my life. I am blessed to have had the opportunity to deliver at home, surrounded by love and where I felt safe. It was a really great experience. I never felt so vulnerable, but so strong at the same time.
Maternal safety has become a hot topic following a report that showed California's death rate directly related to pregnancy as higher than that of Bosnia and Kuwait. Safety is also cited as one of the reasons for the increase in homebirths over the past five years.
Did you feel safe during your birthing experience?