Giving Birth to Twins by C-Section
Study: Most Twins Can Be Born Without a C-Section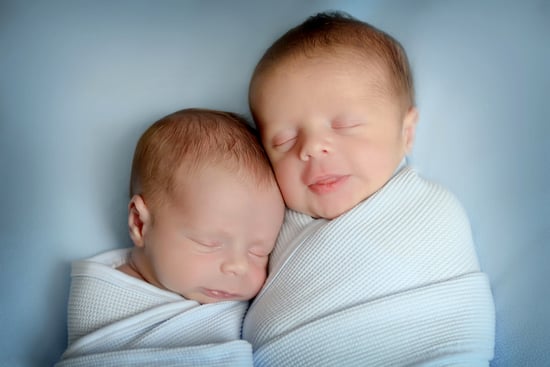 Most moms can safely give birth to twins without a Cesarean section, even though they are performed on three-fourths of all twin births, the Associated Press reports. A new study questions the need for C-sections, especially as the number of procedures is on the rise as infertility treatments lead to more multiple births. The research, which appears in the New England Journal of Medicine, notes that of 2,800 pregnant women in 25 countries, all of the first of twins to be delivered were in a good position, suggesting that a C-section may not be necessary, even though half of the moms were scheduled to have the procedure.
"The results do not indicate that all sets of twins should be delivered vaginally," the study concludes, but Dr. Michael Greene of Massachusetts General Hospital implies that C-sections should be less routine and be used as a reasonable choice when an experienced doctor becomes aware of a potential complication. 
If you have twins, how did you deliver them?