Gluten-Free Cookies For Kids
Delicious, Gluten-Free Oatmeal Cookies Kids Love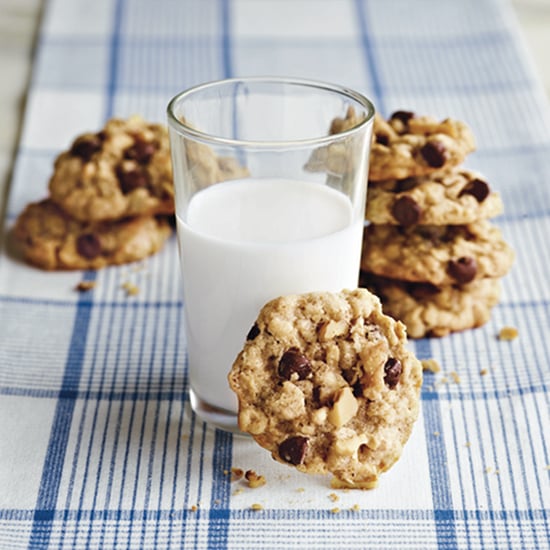 Now that I've accepted that I have a severe gluten intolerance, I've started enjoying food a lot more. Thanks to people like Lena Kwak — the food developer for chef Thomas Keller — we all have better gluten-free options. She has developed a flour called Cup4Cup that can be used interchangeably with all-purpose flour. So grab a bag and start baking these awesome cookies. Like the name suggests, I put just about everything in them — it just depends on what I have on hand.
Keep reading for the recipe!
Kitchen-Sink Oatmeal Cookies
Original recipe
Ingredients
3/4 cup gluten-free flour
1⁄2 teaspoon baking soda
1⁄2 teaspoon ground cinnamon
1/4 teaspoon salt
1⁄2 cup unsalted butter, softened
1⁄2 cup packed brown sugar
1/4 cup granulated sugar
1 large egg
1 1⁄2 cups gluten-free oats
1⁄2 cup chocolate chips
1⁄4 cup chopped walnuts or almonds
Directions
Preheat oven to 350°.
Weigh or lightly spoon flour into a dry measuring cup; level with a knife. Combine flour and next three ingredients in a bowl, stirring with a whisk.
Place butter and sugars in a large bowl; beat with a mixer at medium speed until well blended. Add egg, beating well. Add flour mixture; beat well. Stir in oats, chocolate chips, and nuts.
Drop dough by 2 level teaspoonfuls onto a baking sheet lined with parchment paper.
Bake at 350° for 10 minutes. Remove cookies from pan; cool on wire racks.
Yield: 48
Amanda Haas is a cookbook author, cooking video host, and the founder of One Family One Meal, a website that helps families menu plan, grocery shop, and cook on a budget. Her cookbook Real Family Food features this and other delicious family-friendly recipes, as well as simple tips for bringing your family together around the table and a strategy for meal planning, budgeting, and shopping.
Information
Category

Desserts, Cookies

Cuisine

North American