Golf Ball Paint Craft For Kids
Get Rolling: Colorful Fun With Golf Balls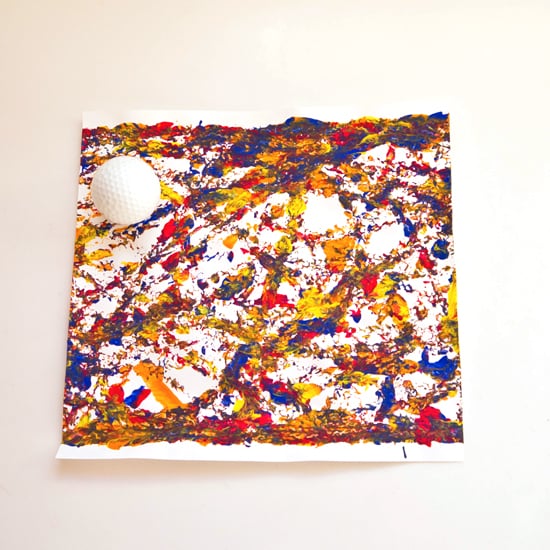 Here's a fun art activity that is perfect for any little one. With the help of a golf ball and a few splashes of colorful paint, your child can turn a blank canvas into a masterpiece of unique, zigzag painted lines.
Along with being lots of fun, this activity helps hone concentration and coordination in your budding artist. And if you've got a little guy who's not so keen on getting creative, the use of a sporty golf ball just might entice him to give this activity a roll.
Keep reading for the directions!
What You'll Need:
White drawing paper
Shallow pan or cardboard box
Golf ball
Four colors of tempera paint
Directions:
Gather the materials and decide with your little one which four colors to use for the colorful rolling activity. Cut the paper if needed to fit in your shallow pan or box. A 9-by-13-inch baking pan works really well for this activity.
Squeeze about a teaspoon of each color of paint along the sides of the pan and then add the golf ball.

Invite your child to tilt and move the box or pan to roll the golf ball around the paper along with the paint to create colorful lines. Encourage your child to figure out how to manipulate and control his movements to create curving as well as zigzag lines. Continue rolling until the entire paper is covered.
Find a special spot to display the finished creation for the whole family to enjoy.