Great Kid Movies Rated G and PG
6 Mom-Approved Movies Grade-School Kids Love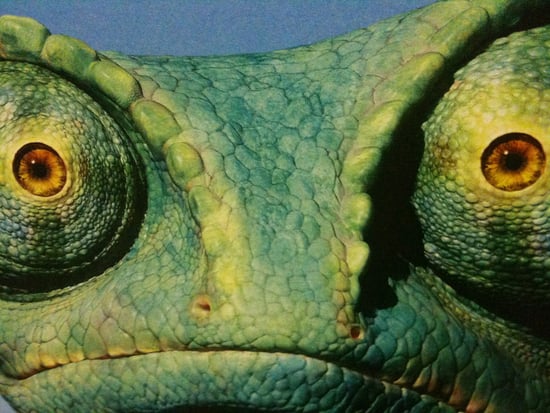 Letting your grade-school-age child watch a movie you've never seen yourself can be like walking in a field of land mines. As many Circle of Moms members point out, even movies with G and PG ratings contain violence, crude language, and sexual themes that are scary or age-inappropriate. What's more, a G or PG rating is far from a guarantee that your child will be enchanted.
Circle of Moms member Teresa resignedly states, "It depends on the specific movie, not the rating." So what's a mom in search of a good movie for her grade-school-age child to do?
I surveyed the Circle of Moms communities for movies that not only get the mom seal of approval, but that grade-school-age kids also tend to love. Queue up your DVR!
Keep reading.
(Note that not all of the movies below will be right for every family. I've provided links to the IMDB Parents' Guide for each movie. The guides' detailed breakdowns of questionable scenes and language are very useful for deciding if a particular film is suitable for your child.)
 1. Cars 2 (G)
This 2011 sequel to 2006's megahit Cars has much to recommend it as well, including "fast cars, international spy intrigue, explosions, high-tech gadgets, suspense, and a buck-toothed tow truck driver . . . stealing the show from Lightning McQueen as the leading man of the film," shares Circle of Moms member Rebeka S. "What more could kids want in a movie?" she asks. Ah yes: a great theme: "It also has heart and is about friendship."  (IMDB Parents' Guide for Cars 2)
"Disney's nature movie about a baby chimp who gets adopted by an adult chimp is so heartwarming and has such beautiful scenery," says Circle of Moms member Jamie L. of the 2012 movie. "It's a beautiful adoption story. But the breastfeeding in it stole the show for me. How cool for kids to see!" (IMDB Parents' Guide for Chimpanzee)
What kid can resist a pack of adorable penguins lighting up the big screen and playing folly with comedic actor Jim Carrey (Mr. Popper)?, asks Rebekah. "The movie has some great lessons about how family is more important than money and stuff," she says. "Mr. Popper's interactions and eventual love for the penguins remind him of his true priorities, his family, and other people. They melt his veneer and help him to rediscover what is most important." One caveat: the 2011 movie includes some bathroom humor. "To state it gently, a great deal is made of penguin droppings and their comedic possibilities." (IMDB Parents' Guide for Mr. Popper's Penguins)
Laurie W. loves this 1995 film, which she calls a classic, for its "good values, including self-worth and respect for others regardless of socioeconomic class." She strongly suggests having your kids read the books first. "Children will be on the edge of their seats (literally) waiting for the man next door and Sarah to find each other!" Julia R. adds that although there was an earlier version of this movie released in 1939 with Shirley Temple in the title role, the 1995 version is her favorite because of Liesel Matthews, the compelling young actress who portrays the lead. (IMDB Parents' Guide for A Little Princess)
5. Rango (PG)
"A great story of a hero comes into play," says Rebekah S. of this 2011 film. "It's also a good story of a guy owning up to his failures and deceit and then taking on the true bad guy and regaining the respect of the townsfolk." A minor concern: "There are several instances of the word 'hell.' Although the words may seem in character for a Wild West theme, parents will want to decide whether they want to expose their children to them." (IMDB Parents' Guide for Rango)
6. Anne of Green Gables (Not Rated)
This beloved series, which originated as equally beloved books, is recommended by many moms for its positive role models, especially for girls. Laura W. says, "Anne Shirley from Anne of Green Gables is definitely my all time fave," and Annie M. describes the 1985 serial as "an amazing series of movies." (IMDB Parents' Guide for Anne of Green Gables)
The views expressed in this article are those of the author and do not necessarily represent the views of, and should not be attributed to, POPSUGAR.