Grilled Cheese and Apple Recipe
Kid-Friendly Lunch: Grilled Apple and Cheese Sandwich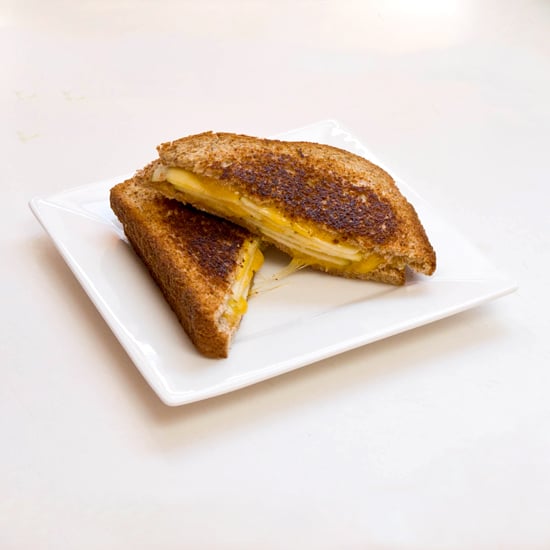 There's nothing like an ooey-gooey grilled cheese sandwich. Toasted bread and melted cheese make quite the combination, and this simple sandwich is a serious kid favorite. Take this basic to a new level with the help of thinly sliced apple and just a touch of grainy mustard. The concoction creates a wonderfully sweet and savory sandwich that's perfect for lunch or an afternoon snack.
Keep reading for the cheese-filled recipe.
Grilled Apple and Cheese Sandwich
From Sarah Lipoff, LilSugar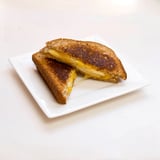 Ingredients
2 slices whole wheat bread
1/4 apple, thinly sliced
1/4 teaspoon grainy mustard
4 slices cheddar cheese
1/4 teaspoon butter
Directions
Thinly slice the apple; you can use your child's favorite kind, but Fuji apples offer a great sweet, fresh flavor. You can remove the skin from the apple or leave it on, either way is just fine.
Slice the cheddar so you have everything ready for assembling the sandwich.
Place a medium-sized nonstick saucepan over medium-low heat. Spread one side of a slice of bread with butter and then place it butter side down in the pan.
Begin assembling the sandwich in the pan, layering the apple with the cheese.
To complete the sandwich, spread one side of the last slice of bread with the grainy mustard and place on top of the sandwich mustard side down. Spread the top side of the slice of bread with butter.
Let the sandwich toast on one side for three to four minutes and then flip. Toast on the other side for an additional three to four minutes, or until the bread is a golden brown and the cheese has melted.
Slice and serve.
Makes one sandwich
Information
Category

Snacks

Cuisine

North American