Ground beef [1] is a staple when you have a house full of kids, but most people don't know how to utilize it beyond the burger [2]. There are plenty of recipes, however, that think outside the bun — literally! From meatloaf and pastas to tacos and burritos, there is a lot you can do with a pound of ground beef.
Here, a sampling of the adventurous, delicious, family-approved meals [3] you can create — that we think even the pickiest of kids will eat.
Cheeseburger Pizza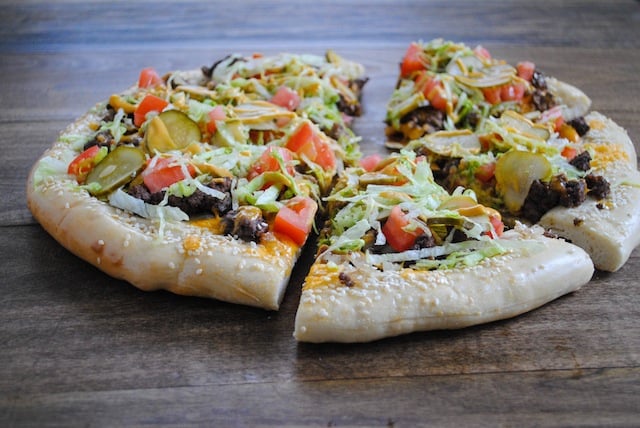 Your children's two favorite foods come together for an amazing dinner [5] thanks to Foxes Love Lemons.
Beef and Bean Stuffed Peppers Packed with protein and veggies, these stuffed peppers [6] are perfect for a quick, nutritious dinner.
Baked Ziti You can't go wrong with classic comfort food, especially in the form of cheesy baked ziti [7].
Spaghetti and Meatballs Pizza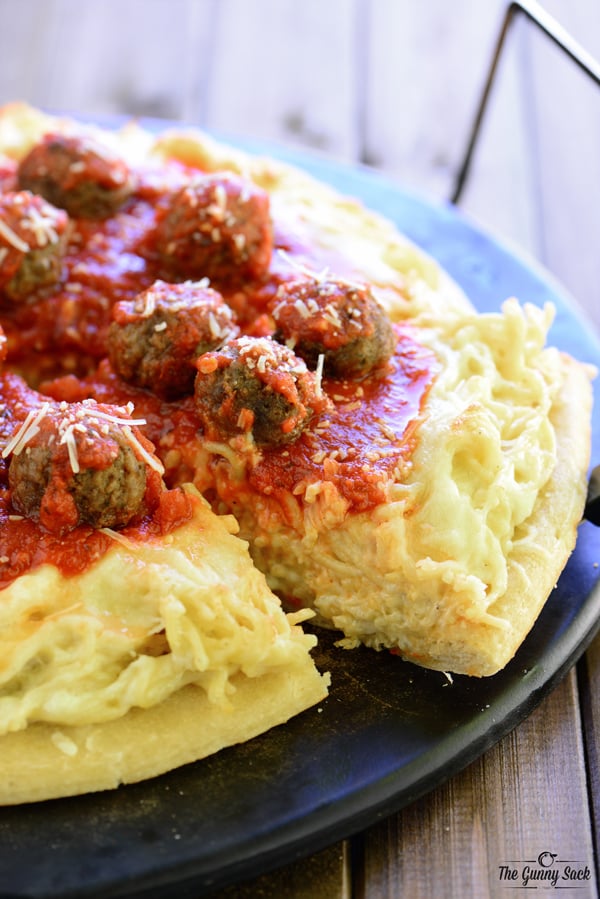 Every kid loves pizza, so why not turn pizza into a meatball recipe? This spaghetti and meatballs pizza [8] is sure to be a hit in your home!
Grown-Up Hot Pockets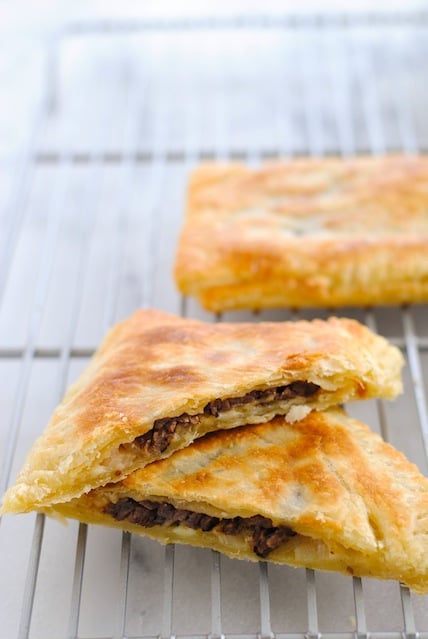 Although these are labeled as grown-up beef hot pockets [9], we promise that they are kid-friendly.
Crockpot Meatballs in a Creamy Tomato Sauce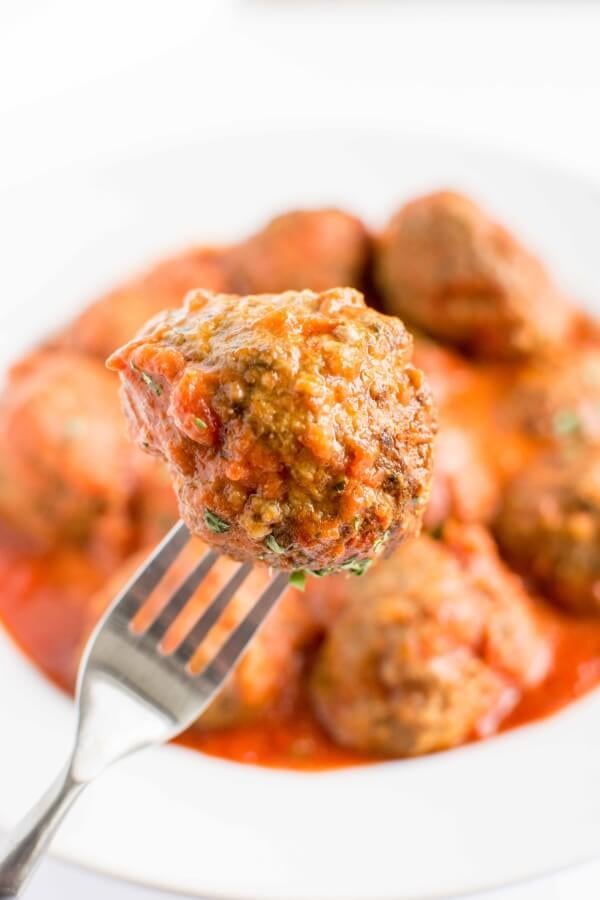 Whether you follow this meatball recipe [10] or a family favorite, Crockpot Gourmet's creamy tomato sauce is one your kids will love.
Taco Soup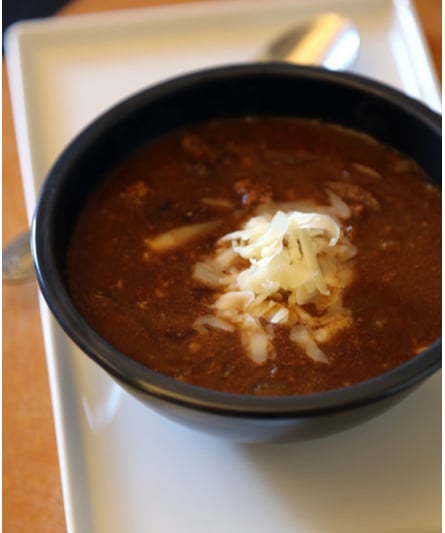 Get your crockpot ready! This Mexican-inspired soup [11] is perfect for a cold night.
BBQ Cheddar Stuffed Meatballs
These BBQ cheddar stuffed meatballs [12] are like mini-cheeseburgers and can be served with your little one's favorite side dish.
Korean Beef Bowl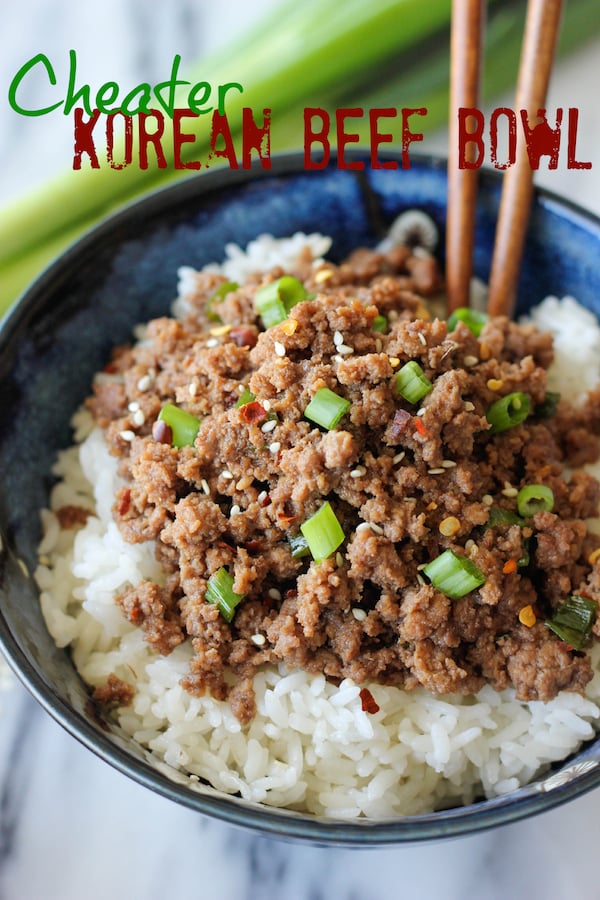 Take the kids on a worldly adventure with Damn Delicious's Korean Beef Bowl [13]. The entire cooking process takes just 15 minutes!
Cheese-Stuffed Meatball Sub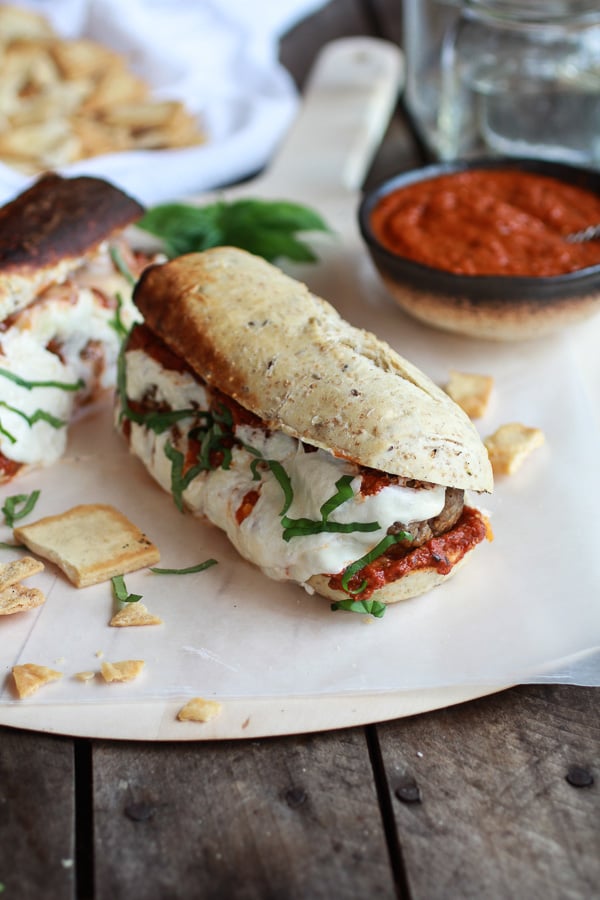 These subs [14] are full of cheese-stuffed meatballs and tomato sauce — what's not to love?!
Beef Enchiladas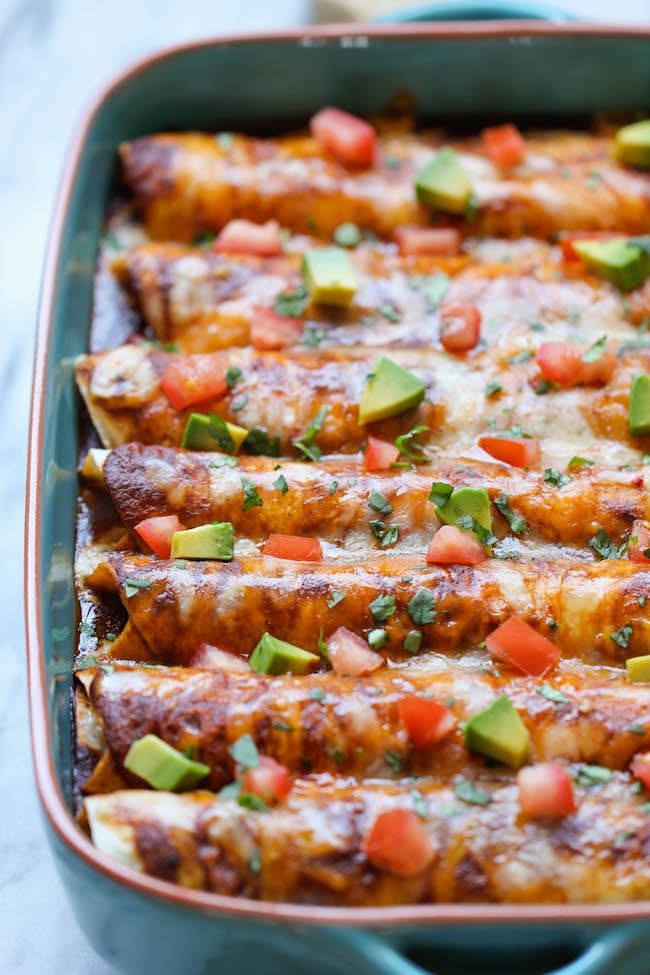 Ground beef and lots of gooey cheese are used to make these tasty Beef Enchiladas [15]. Talk about the ultimate comfort food!
Teriyaki Meatballs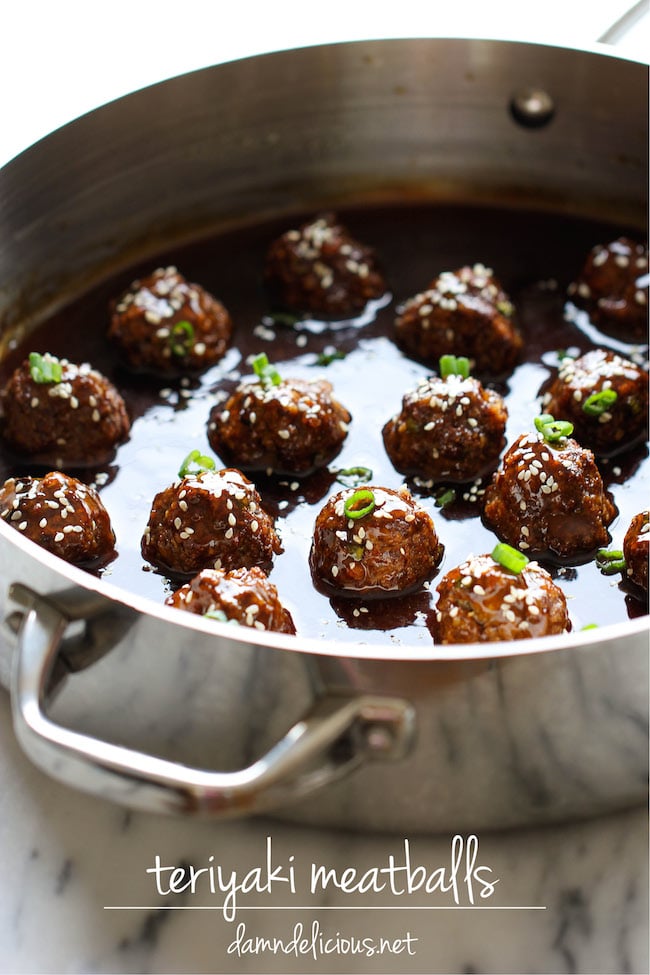 Your kids may be used to the standard Italian meatball, but Damn Delicious's Teriyaki Meatballs [16] will rock their world!
One Pot Taco Macaroni and Cheese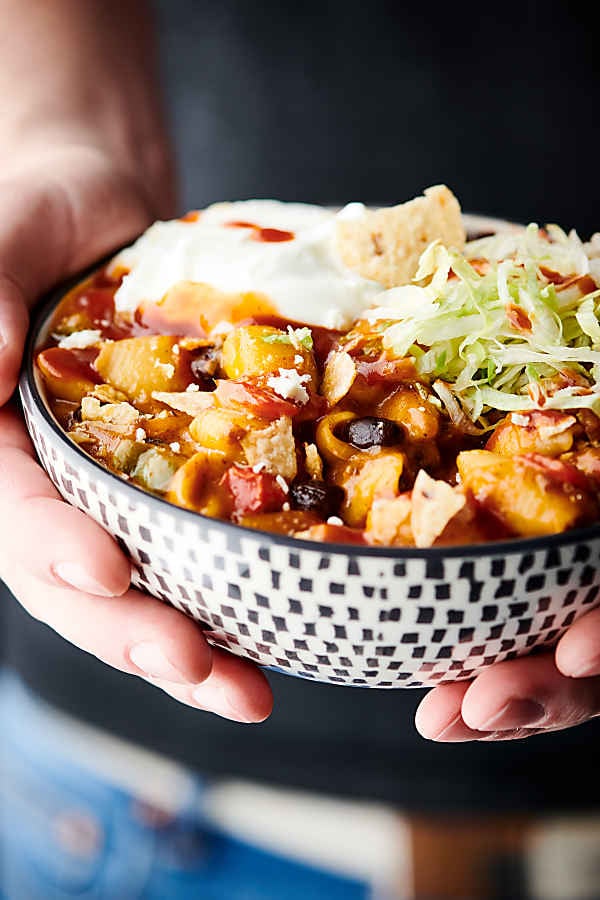 Tacos? Good. Macaroni and cheese? Even better. This one-pot meal [17] leaves minimal mess and full bellies in its wake.
One Pot Chili Macaroni and Cheese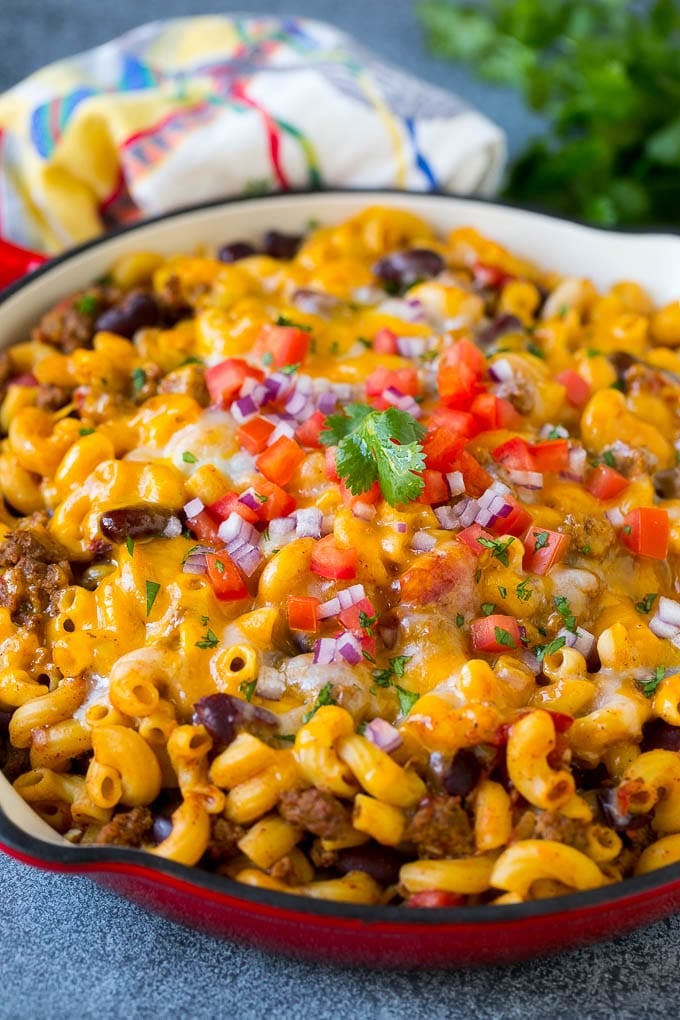 When it just doesn't feel like a soup kinda day, but your kids want all the goodness of chili, this chili macaroni and cheese [18] recipe is the one to turn to.
Ramen Noodle Stir Fry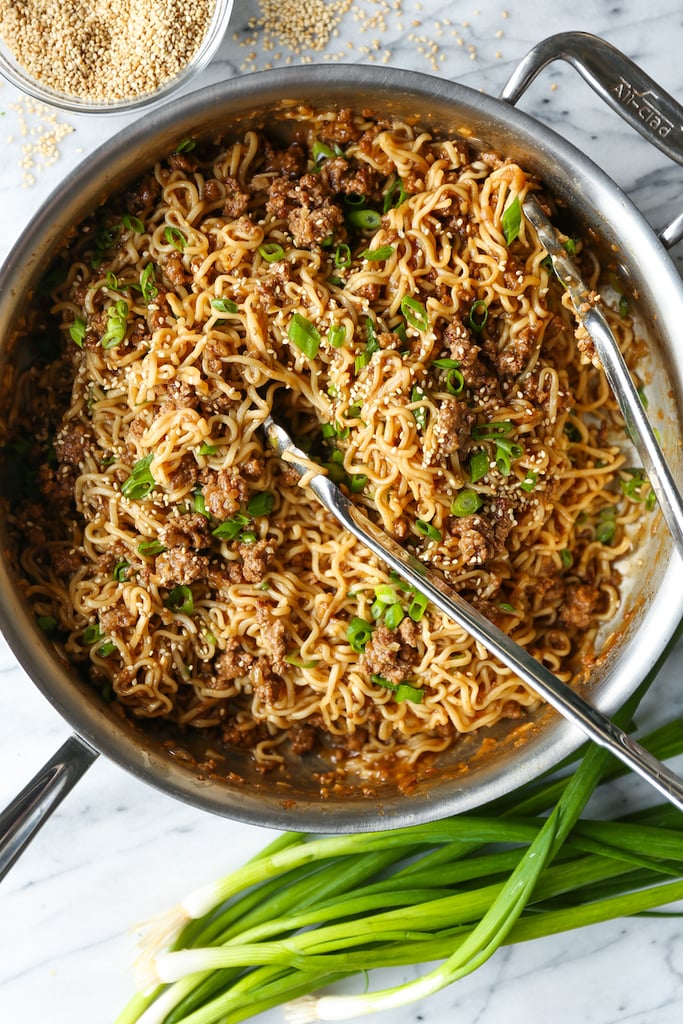 This ramen noodle stir fry has our mouths watering.
Beef and Bean Burritos
These beef and bean burritos [20] are simple but delicious, and can be served with a salad and rice (or, just stuff them with lettuce, tomatoes, and everything else your kid loves).
Beef Taco Pasta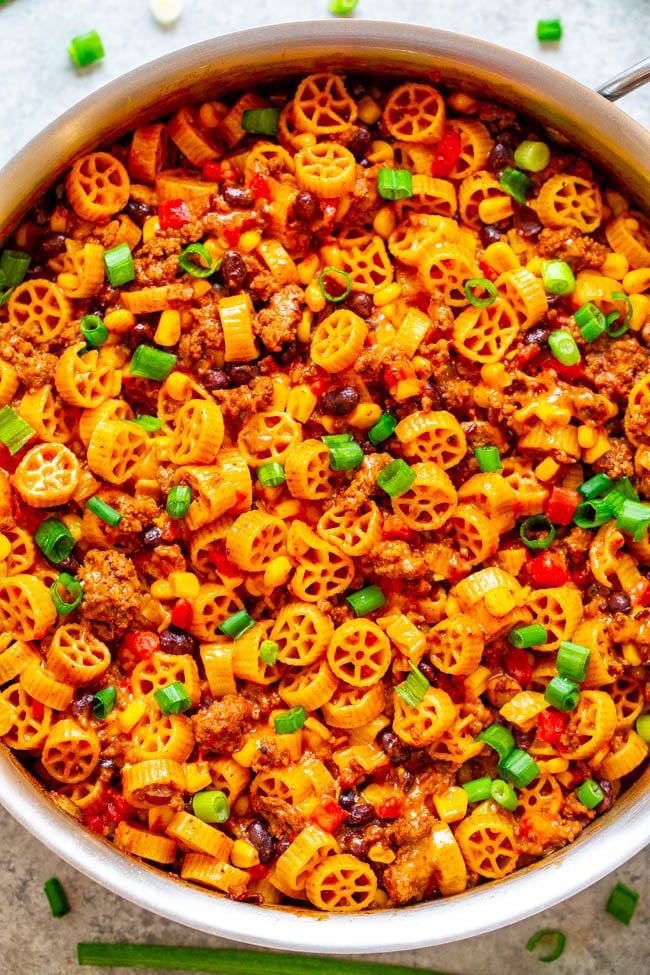 Pasta with butter or sauce can get boring. Liven up your kids' favorite pasta with a different kind of take on taco night, thanks to this beef taco pasta [21].
One Pot Beef Stroganoff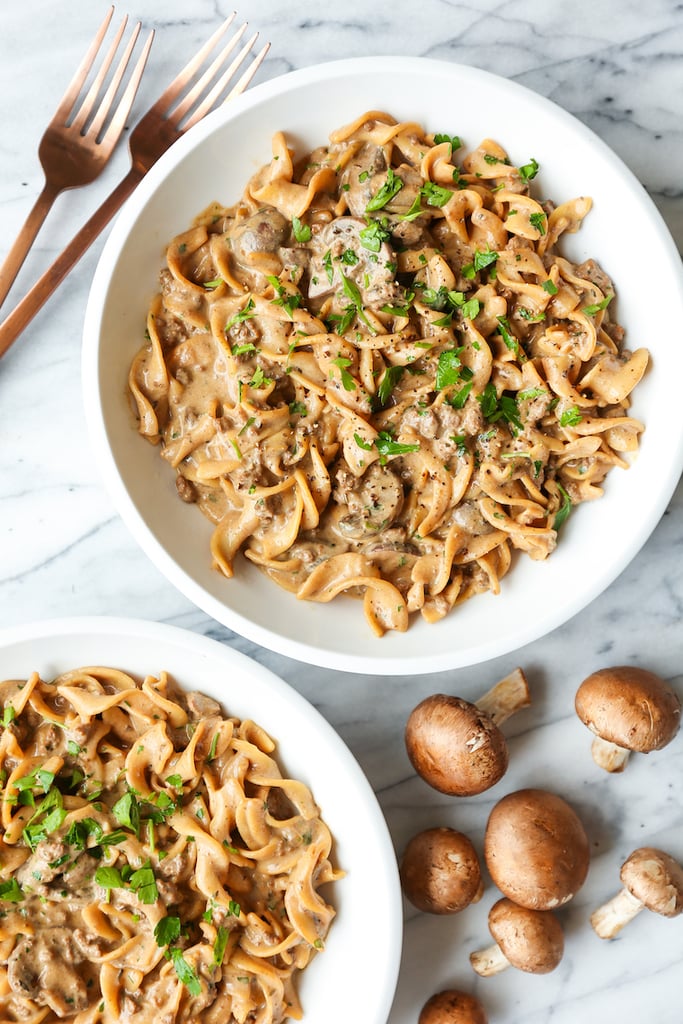 This creamy beef stroganoff [22] will have your kids begging for seconds.
Quick Italian Meatloaf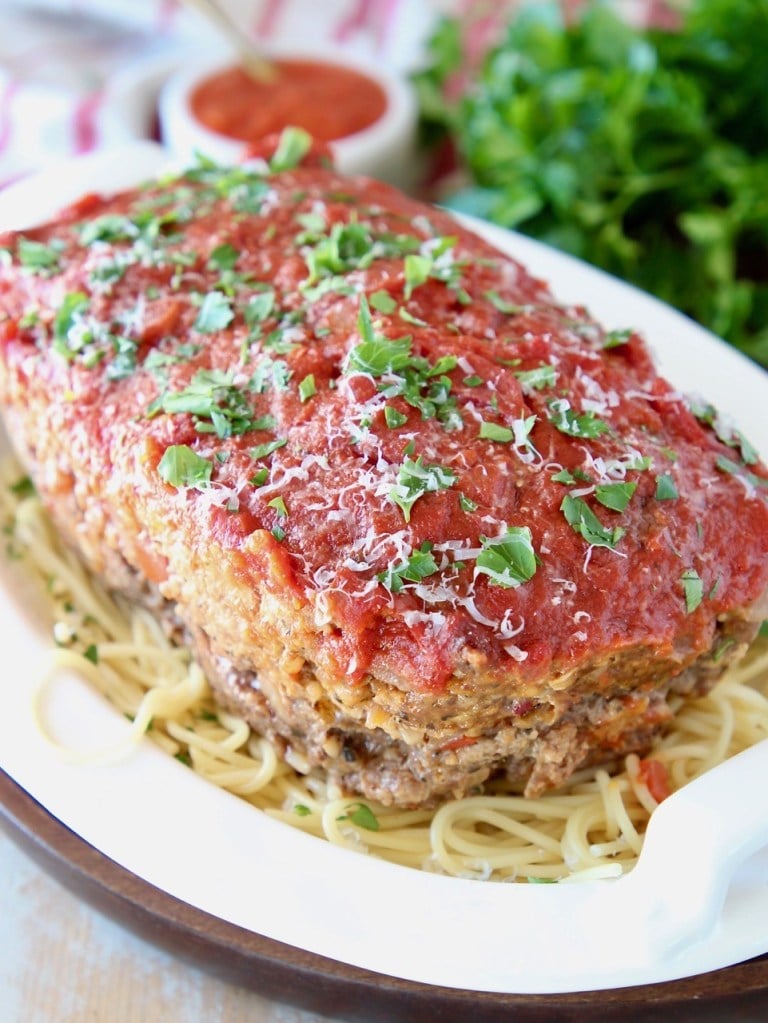 This isn't your mom's meatloaf! This Italian meatloaf recipe [23] produces a juicy dish, not a dry one.
Taco Pasta Bake With Creamy Avocado Sauce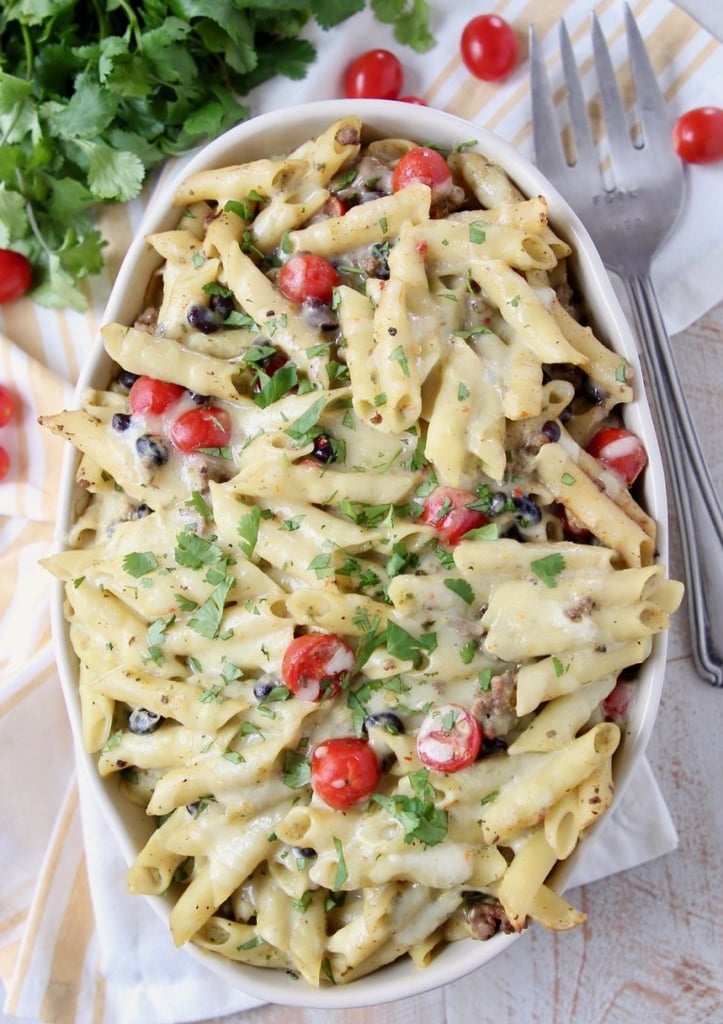 If we let our kids, they'd bathe in the avocado sauce in this taco pasta bake [24] recipe.
Sesame Ginger Beef and Zucchini Noodles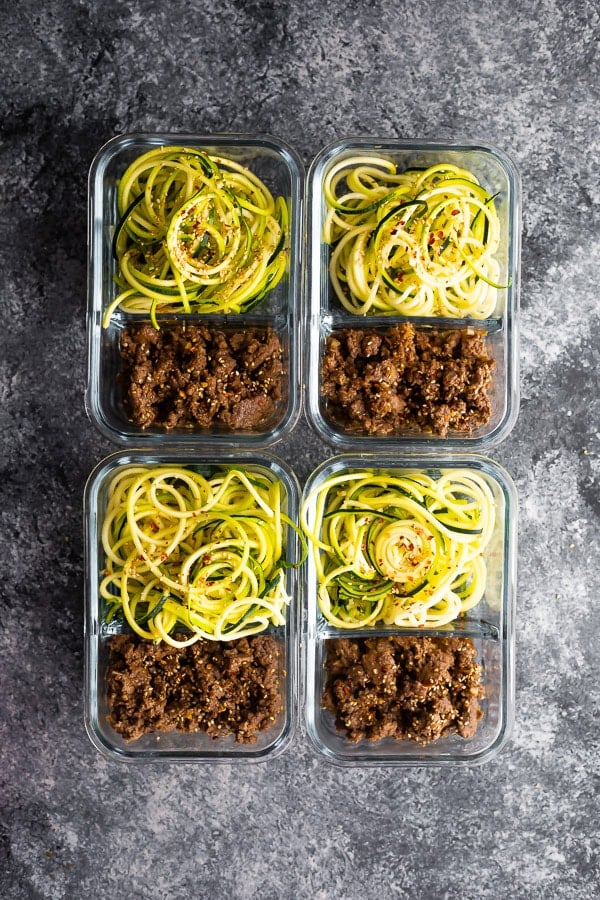 This delicious sesame ginger beef [25] can be served with zucchini noodles to ensure your kids are eating a veggie, but would also be delicious inside a taco.
Ground Beef Tacos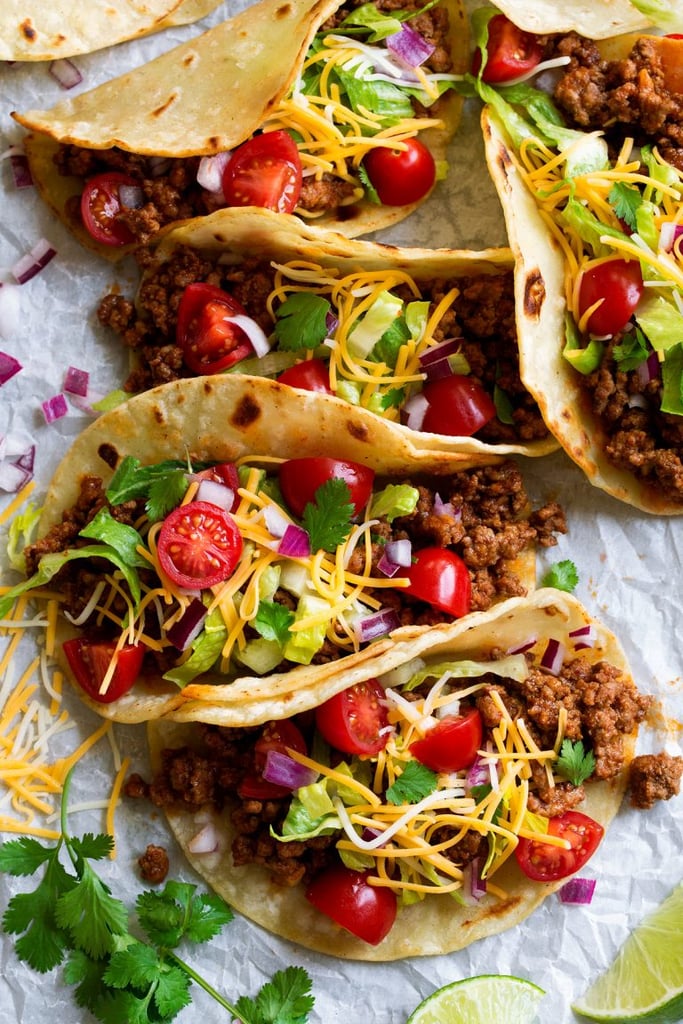 This ground beef tacos [26] recipe can be your go-to weekly meal — the whole family will love them!
Pin It!