Gwyneth Paltrow's Book Recommendations
Gwyneth Paltrow Shares Apple and Moses' Favorite Books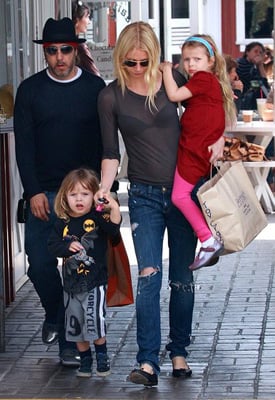 When the books on your lil one's shelf become tattered and worn, you know it is time to broaden your horizons with some new tomes for your library. In the latest edition of her Goop, Gwyneth Paltrow seeks out children's book recommendations from friends, authors, and librarians, while spilling the beans on her own tots' favorite reads. Apple, 5, and Moses, 4 (today), appear to have an affinity for Dr. Seuss' classic tales, as well as some David A. and Noelle Carter pop-up books and a fun little book of craft ideas written by Todd Oldham, the popular interior decorator.
Check out Apple and Moses' favorite books below, and see what fellow celeb mama Julianne Moore recommends when you
.
Julianne Moore: "But the most important aspect for me is that they all share a child's perspective, rather than an adult one. So here is just a teeny tiny sampling of the books that they and I have enjoyed."