HPV Vaccines Reduce Infections
HPV Vaccines Reduce Infections by 56 Percent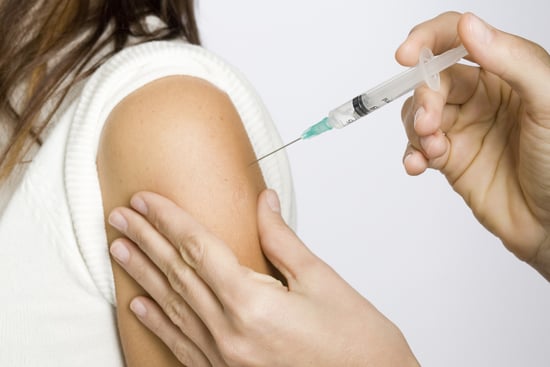 HPV (human papillomavirus) infections in US teen girls fell by 56 percent after the HPV vaccine was introduced in 2006, NBC News reports. 
Only about one-third of US teen girls have been fully vaccinated against HPV with the three-shot series, according to Dr. Tom Frieden, director of the Centers for Disease Control and Prevention. Yet in a new study published in the Journal of Infectious Diseases, rates of HPV infection targeted by the vaccine fell from 11.5 percent in 2004-2006 to 5.1 percent in 2007-2010 for girls ages 14-19.
This proves the vaccine works, Frieden says, noting that if 80 percent of teen girls had been vaccinated, 50,000 cervical cancer cases could be prevented.
Each year, about 14 million people are newly infected with HPV. Vaccinations are recommended for girls and boys at age 11 or 12, but only half of all US girls, and fewer boys, get the vaccine, the CDC says.
Is your teen getting vaccinated?