Hair Color Shampoo For Babies and Kids
Le Bébé Coo's Color-Enhancing Tear-Free Shampoos: Kid-Friendly or Are You Kidding?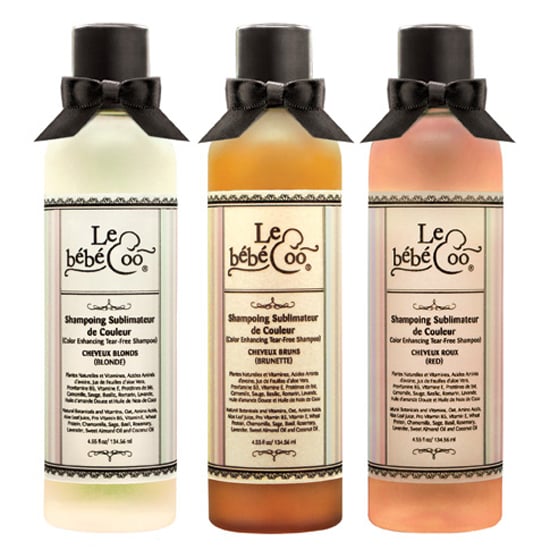 Does she or doesn't she? Only her hairdresser (or in this case her bath-giver) knows for sure! Moms can spend a fortune trying to replicate the hair color they sported as kids, but rarely does it look as natural as it did all those years ago. While children have been cited as the cause of gray hair for many mamas, it's the baby's hair color that Le Bébé Coo is targeting with its Color-Enhancing Tear-Free Shampoos ($22). Available in blond, brunette, or red, the baby and tot shampoos use natural ingredients like aloe leaf juice, coconut, and chamomila to "bring your child's natural hair color to full life." The paraben- and sulfate-free formulas are also said to cut through pool chlorine, which can turn light-haired tykes' tresses green. Maybe it's just us, but isn't a baby's hair color beautiful just the way it is? Or could your child's mane use some support?