Halloween Candy Facts
Know Your Halloween Candy Facts Before Hitting the Trick-or-Treat Trail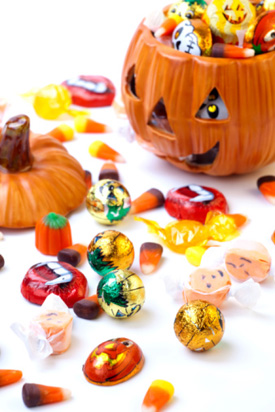 Talk about a sugar high! Ninety-three percent of US kids will go trick-or-treating this year with one thing in mind — grabbing up as much candy as they can. From miniature chocolate bars to bags of the ubiquitous candy corn, Halloween is filled with enough sugar to keep lil ones bouncing off the walls. Take this quiz and see just how much you know about Halloween candy.
Know Your Halloween Candy Facts Before Hitting the Trick-or-Treat Trail
True or False: Candy corn is only made from March to November.