Halloween Pics From Creative Dad
Dad Takes Halloween Photos to New Heights
When it comes to Fall photos, a baby in the pumpkin patch or costume-clad children is enough to please any parent. Using his imagination and some serious Photoshop skills, imgur user spamdog re-created flight scenes from movies like Harry Potter and Peter Pan.
The key to these successful photos? "A tripod, wife on the camera, leaf blower and LOTS of Photoshop," spamdog wrote in a Reddit thread. Spamdog takes fun photos of his family every Halloween, and this isn't the first time he's attempted a soaring stunt. "The first year I did this I set up all kind of ropes so I would not have to do so much Photoshop," he wrote. "And they did almost get dropped a couple of time because of it."
But the kids are safe and the photos are spectacular! Check out spamdog's high-flying photo session.
Superman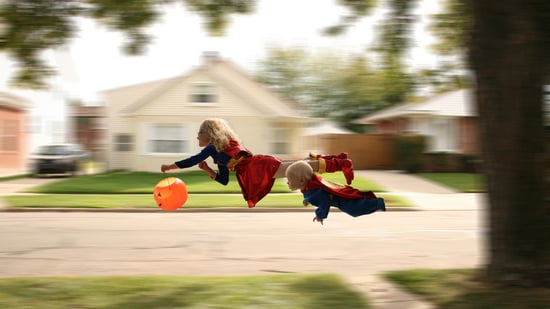 Check out the other creative Halloween pics!
Star Wars
Harry Potter
Doctor Who
Peter Pan