Halloween Playlist For Kids
Listen Up! A Halloween Playlist Keeps the Party Hopping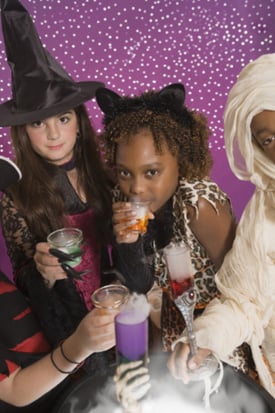 Get down and boogie! A room full of sugar-infused tots need an outlet for letting loose. Encourage a break from the table full of treats with some music that encourages party goers to tear up the dance floor. These tunes will help everyone burn off their candy!
"I Want Candy" by Little Bow Wow
"The Time Warp" by Little Nell, Richard O'Brien, and Patricia Quinn
"Walk the Dinosaur" by Was (Not Was)
"Monster Mash" by Bobby "Boris" Pickett
"Purple People Eater" by Sheb Wooley
"Ghostbusters" by Ray Parker Jr.
"The Witch Doctor - Ooo Eee Ooo Ah Ah Ting Tang Walla Walla Bing Bang!" by Alvin and the Chipmunks
"Jump in the Line (Shake, Senora)" by Harry Bellafonte
"Adams Family Theme Song" by Vic Mizzy
"Bad Moon Rising" by Creedence Clearwater Revival
Have some other favorite Halloween party tunes? Keep our list growing by adding them in the comments below!