Hard Parts of Breastfeeding
9 Things Moms Hate Most About Breastfeeding
The decision to breastfeed is an easy one for many moms, but that doesn't mean they love everything about it. While the benefits of nursing are manifold, and moms love the bond that forms between them and the baby, there are some things they can do without. From sleepless nights to unexpected leaks, see what moms say they hate the most about the entire process.
Sleepless Nights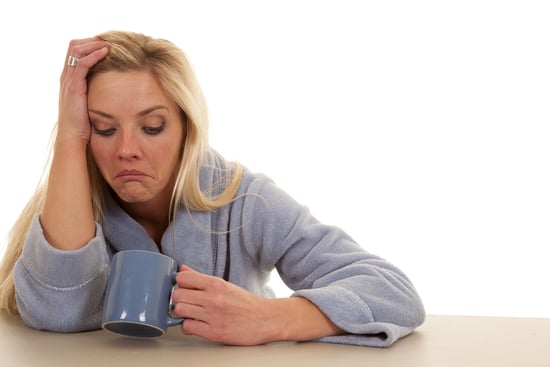 Since breastfeeding moms can't whip out a prepoured bottle, late-night feedings take a little longer, meaning a lot less sleep. In some cases, the baby doesn't want the milk — just the boob. "He uses my breast to comfort him and pacify him at night," says Christine F. "It's not the milk that he wants, it's the comfort. And it takes a toll on me."
Pinches, Biting, and Hair Pulling

Breastfeeding could leave some unintentional battle scars if you aren't careful. "At first it was kind of sweet when he would grab at me while nursing," Heidi M. says of her son. "Now he pinches so hard that he ends up leaving little scratch marks."
See more reasons why moms may hate breastfeeding.
There's Never Enough Milk

Babies eat a lot, and sometimes a mother's supply can't meet the demand. "I cant produce enough milk," Autumn F. admits. "Because of that, I had to supplement with formula." No mother wants to switch methods, so talk to a lactation consultant if you struggle.
Working While Pumping

Many moms return to work soon after giving birth, putting them in the awkward situation of pumping at the office. That is, if their bosses are accommodating. As a radiology technologist who worked 12-hour shifts, Jessica P. struggled to keep her supply high. "My fellow employees and boss were not sympathetic to my needs," she recalled. "Within 12 hours I was only able to escape to pump one time." After losing so much milk, Jessica had to switch to bottle-feeding.
Constant Pain

When it comes to pain children cause, breastfeeding is right behind childbirth. "When I had my daughter, I breastfed her for a month and it was awful," Shannon R. admits. "It literally felt like I was putting my boobs in a food processor."
Your Ever-Changing Boobs

Shrinking is one of the many unfortunate side affects of breastfeeding. "They used to be perky and firm, but now they are very soft and just hang there," Kari M. says of her once perfect breasts. Stretch marks may also surface as a result of the deflation.
Lactating in Public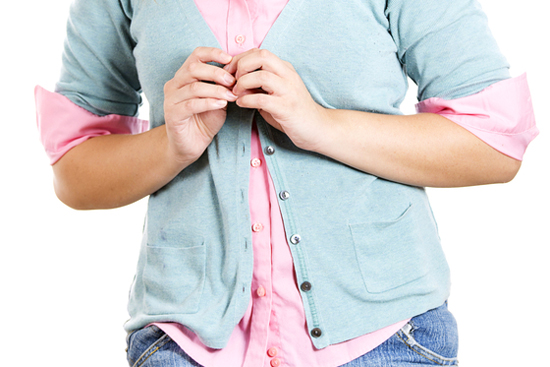 "I stopped breastfeeding when she was 14 months old and was still producing milk until I got pregnant again," Rebecca R. says. She adds that it took almost a year for the midday leaks to stop. To keep embarrassment to a minimum, carry a spare shirt with you in case you have to make a quick change.
Breastfeeding in Public

When a baby is hungry, he will cry until he gets food. As a breastfeeding mom, that often means feeding in public and dealing with rude passersby. "I use a blanket to cover up, but people still point and give me looks," Kateh B. says.
Weaning Baby

Weaning baby off the breast is just as challenging as getting them to latch — especially if you have a superstubborn child. Laura B. struggled to get her 2-year-old son off the breast. "If I try to redirect him he gets very offended and sad and clingy." Dealing with mommy guilt is never fun, but sometimes you have to stand your ground.