Having Fun Without the Kids
Do You Feel Guilty Doing Things Without Your Kids?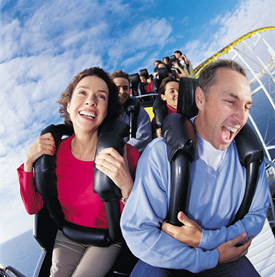 The kids are gone, so let the party begin! Moms spend so much time planning their lives around their tots that when they actually find themselves in a child-free way, they often don't know what to do with themselves.
With the kids off at camp, or spending chunks of their Summer vacations at grandma's house, many parents are doing the unthinkable – not sitting around and wondering how their kids are holding up, but doing things without their children. From traditional date nights with a spouse (without the ticker of a babysitter looming in the background) to carefree days at the beach, mamas are enjoying their newly found – albeit temporary – freedom. Do you feel guilty having fun when the kids are away?