Health Professionals Put Women's Safety at Risk
Are Dangerous Shortcuts Being Taken in Delivery Rooms?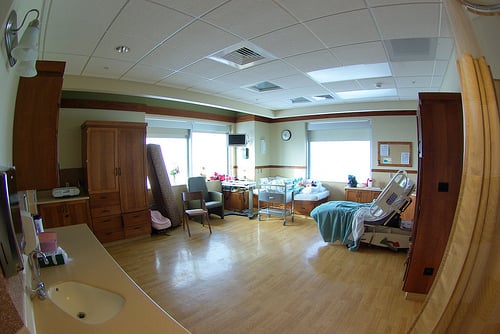 Hospitals have been making shortcuts that could compromise a mother's safety during delivery of her baby, The Huffington Post reports.
In a recent survey of more than 3,200 health care providers on labor and delivery teams, more than 90 percent of doctors, nurses, and midwives reported that they had observed a colleague taking a shortcut, such as not washing hands or failing to change gloves. About two-thirds of doctors, 60 percent of midwives, and 77 percent of nurses said that what they saw undermined patient safety, harmed patients, or led them to seriously consider leaving their job, the researchers said. The study will be published in an upcoming issue of the American Journal of Obstetrics & Gynecology.
To find out how many confronted their colleagues about their concerns, read the whole story at The Huffington Post.