Heidi Klum to Design Maternity Clothes
Heidi Klum Brings Sophisticated Style to Pea in the Pod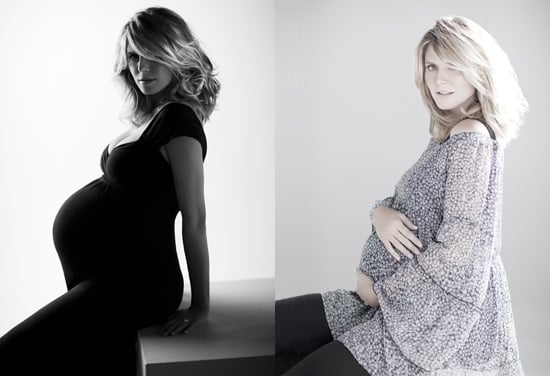 She may have gloated about her ability to forgo maternity wear, but that isn't stopping one of the fashion world's most famous mamas from dipping her hand into the expectant women's clothing area.
Mom of four Heidi Klum, who recently gave birth to Lou Samuel, just announced her collaboration on two lines of pregnancy pieces that reflect her sophisticated style. Like Nicole Richie, the hot mama is offering a small collection of clothes with uber-maternity store A Pea in the Pod. Fifteen form-fitting pieces will make up the Lavish by Heidi Klum collection, while 14 looser and more playful pieces will make up the more moderately priced Loved by Heidi Klum line at Motherhood Maternity.
At first glance, it doesn't look like the Project Runway host stole any of the designs last season's contestants whipped up for her as the pieces appear to mimic her own pregnancy style, with a knockout black dress and chiffon print shirt anchoring the lines. Moms-to-be can expect to see the whole collection just in time for Valentine's Day.