Heidi Klum's Maternity Clothes 2010-02-13 05:00:09
Simple or Swank: Leather Leggings For Expectant Mamas
Expectant mamas looking for fashion and comfort fill their wardrobe with maternity leggings. The versatile, soft, and supportive garments can be paired with sweaters, tunics, and button downs to vary a pregnant woman's look day-after-day.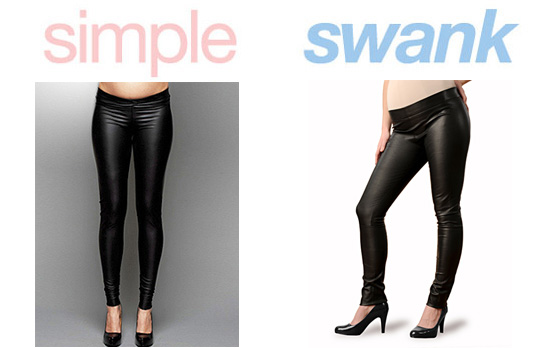 Simple: Momzee's faux leather leggings ($52) are sure to add some oomph to a maternity wardrobe with their hip, downtown look.
Swank: Heidi Klum's new line of maternity clothes includes a pair of real leather leggings that certainly live up to their Lavish name at $550!
Which do you prefer?