Helping Kids Adjust to Kindergarten
6 Ways to Ease Your Stay-at-Home-Child Into School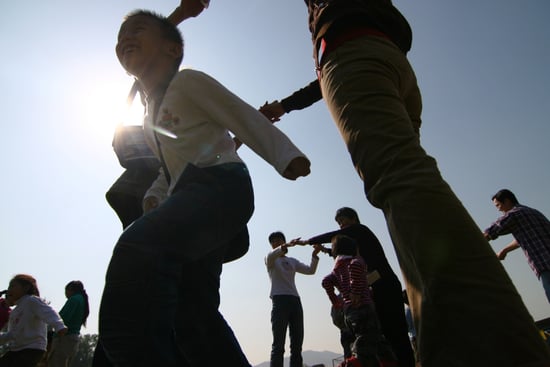 The first day of school can be daunting for any child, but when your child has always been at home, what is the best way to transition to starting school? Circle of Moms member Richelle B. asks. "My oldest is going to start Kindergarten this fall and I want to make it as easy for him as possible."
Here, moms who have been down this path suggest six ways to help your child get used to being away from home and quickly acclimated in school.
1. Get Excited About School
One way to ease your child's separation anxiety is to get him excited about school. "Talk it up," recommends mom Angie B. She suggests you mention the new friends she will make, how she will learn to read, the fun things she'll do on the playground, etc. You also can take your child on a shopping trip and "let him pick out his school supplies, backpack, lunch box," and the special lunch you will make, she says.  
2. Practice Structure
As a practical matter, Colleen K. suggests you practice the preschool or kindergarten routine with your child. "Set aside a specific time each day for school activities and learning, then TV, playing, having lunch and nap for example," she says. After all, while the early years are meant to be fun, they're nonetheless "structured at the same time," Colleen adds.  
Betty J. says parents can even get a jump-start on learning using workbooks and learning games at home to ensure that your child is not academically behind her age group. She says she typically goes through 4 or 5 pages with her stepdaughter in books she picked up at the grocery store.
Four more winning strategies after the break.
 
3. Sign Up for Social Activities
If your child hasn't previously been in a group setting, the Circle of Moms members suggest signing her up for a social activity where her focus will shift from you to her peers. Additionally, preparing your child with an activity in which "he's away from you for a few hours may build that trust that you will come back," says Kristen S.  
Mom Crystal L. says she was afraid her son would be too scared of kindergarten because he didn't attend preschool, so she signed him up for a summer camp at her local children's museum for a week. "It was half days every morning. He loved it. . . . I was so amazed and surprised. He even misses it now that it's over!" 
4. Arrange Playdates
Playdates with other children are equally important, Circle of Moms members agree, especially if you can arrange them with some of your child's future classmates. "Does [your child] know any other kids that will be in his kindergarten class?" Janet A. asks.
If not, inquire whether with the school whether the PTA will be coordinating playdates or if the school at the very least will be hosting an open house, Danielle G. says. "That way they know where their classroom is and they get to meet their teacher. Plus they find out where the gym, cafeteria, and library is. My son's school district does that."  
5. Volunteer in the Classroom
Once school starts, drop your child off in his classroom, walk away and don't act nervous — "otherwise he won't trust his teacher and it'll take longer for him to adjust," Angie B. says. Or, if you think it will help calm your child's fears, then ask the teacher if you can spend a little time volunteering in the classroom, Brenda B. and Jane H. say.  
Jane says when her autistic son "literally refused" to attend kindergarten, what helped him through was for her to stay as a classroom helper for a week.  
6. Work Through Her Feelings
Your child's feelings of fear about attending school are valid, so make sure she knows it, Circle of Moms members say. Tiffany R. suggests finding "some books that talk about going to kindergarten and feelings of being scared. Sometimes the best way to show a child that it is OK to be scared and kindergarten is fun can help them work through their feelings," she explains.
April H. suggests the book Miss Bindergarten Gets Ready for Kindergarten.  
Going to school may take some time to get used to — for you and your child. But remember, Sylvia H. says: "Kindergarten is all about learning through play, learning to get along with others, learning what school is about and how you act while you're there."