Herve Tullet Books
Hervé Tullet The Game Books: Gaga or Gag?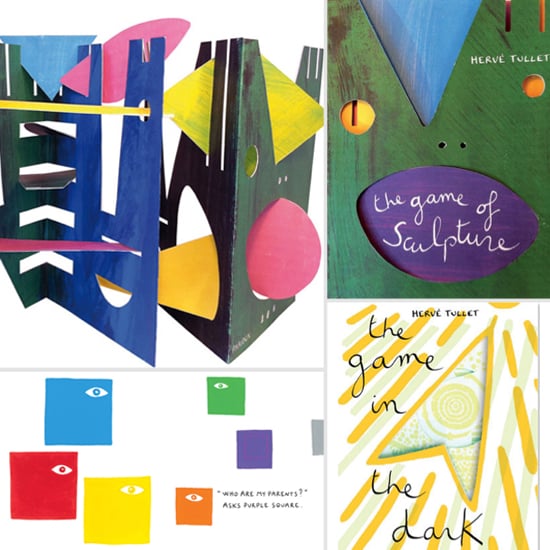 All kids books are designed to help your lil ones learn, imagine, and explore, but Hervé Tullet takes it to a whole new level. Tullet, a father of three, is known in France as "the prince of preschool books," a title earned from his insanely innovative The Game series, six books designed to help young ones think "imaginatively, independently, and creatively" using beautiful illustrations, interactive cutouts, and "magic lines." At the end of the month, Tullet adds three incredibly creative new books ($10 to $13 each) to the series.
The Game of Sculpture allows children to pop out pieces of card from the book and insert them (along with pens, pieces of paper, and more) into slots and holes to build their own works of art. The Game of Red, Yellow, and Blue helps kids learn the basics of mixing colors, and The Game in the Dark is printed with glow-in-the-dark ink. Charge the book up under a light source, and your kids will take a rocket journey to the moon and the stars.
So what do you think of Tullet's The Game creations? Are you going to stock up or will you stick to lower-brow books? Weigh in below.