High and Low End White Cribs
Simple or Swank: Stark White Modern Cribs
An unadorned crib allows the option to accessorize with color and change up the decor of baby's room without breaking your future piggy bank. If you decide to skip a crib painted with bright colors, invest in a plain piece that pairs well with plenty of looks — you might go with nautical one season and black and white the next. Check out a couple of our favorite options for any budget.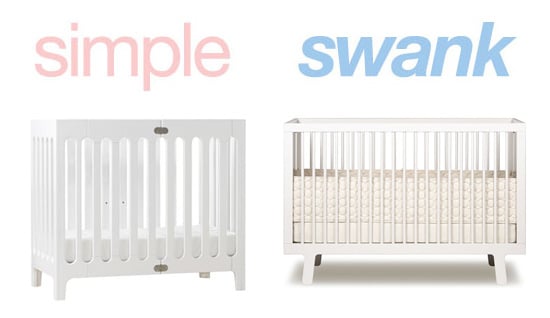 Simple: The Bloom Alma Crib ($400) has a hint of steel detailing, but is largely a plain crib canvas you can dress up with any look you like.
Swank: The white Sparrow Crib ($730) features the same simple and sleek aesthetic, but a more retro-mod design for a slightly heftier price tag.