Hilary Duff's Birth Story
Hilary Duff Says Labor and Delivery Were "Very Easy!"
Here's a post from our partners at BabyCenter! Every week, we bring you the best parenting and lifestyle stories from the experts at BabyCenter, including this post from Sara McGinnis about Hilary Duff's birth story.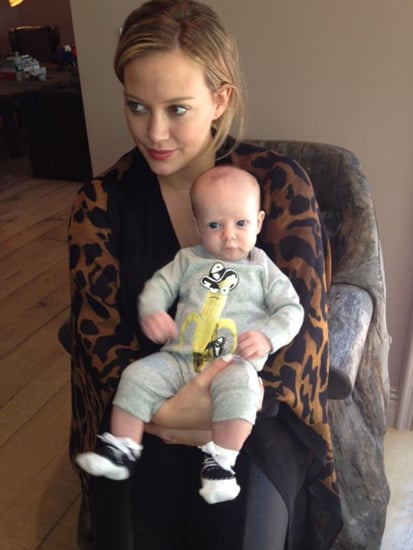 While most birth stories are pages long, fraught with tales of pain and worry, Hilary Duff can sum up giving birth to son Luca in just two little, entirely enviable, words: "Very easy."
Speaking of the "amazing ride" she's experienced becoming a mother, Hilary Duff said recently of giving birth, "It was very easy. I went into labor at about one in the morning and I very calmly had my bags packed and woke my husband up after about three hours of walking up and down my hallway. Then I'm like, 'Okay, it's time to go, let's go now.' We got in the car and drove to the hospital and that was it."
Click here to read more about Hilary Duff's thoughts on being a new mom.
More from BabyCenter:
Rosie Pope Live Tweets Baby's Mother's Day Birth
Your First Trimester Pregnancy Checklist
Why Your Tot's Sippy Cups and Baby Bottles May Be Dangerous
Are You Suffering From a 50 Shades of Grey Hangover?
Source: Twitter User HilaryDuff