Holiday Gift Ideas From Jessica Shyba
Real Mom Gift Guide: All Jessica Shyba Wants For the Holidays Is . . .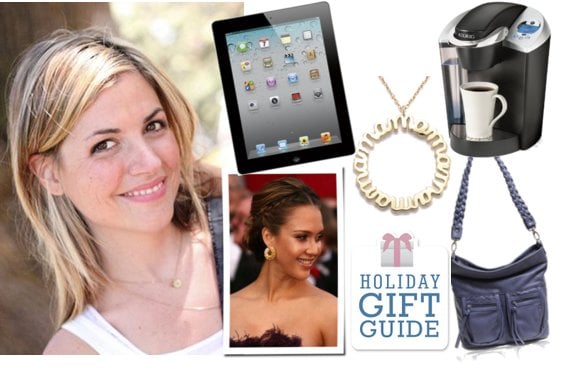 We've got mamas on the mind this holiday season! When mom's done doing the holiday shopping for everyone on her list, we're sure there are still a few items on there that she wants for herself.




Jessica Shyba is the woman behind Momma's Gone City, a blog chronicling her daily life with two tots since moving from the Bay Area to New York City so her husband could attend dental school. Since becoming a city mama, she's learned — and written about — the ins and outs of public transportation, the beauty of living in small spaces, and the unexpected adventures of day-to-day life. She welcomed her third child last night (almost in the taxi on the way to the hospital) but shared a few things she's hoping to unwrap later this month.