Home Decor For Families
Have You Changed Your Style For Your Kids?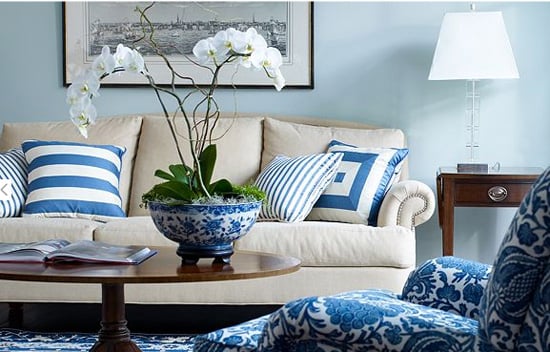 We all have an idealized vision of what our homes should look like. Big and Carrie's sophisticated Park Avenue apartment in Sex and the City may inspire some, while Diane Keaton's beachy Hampton's home in Something's Gotta Give works for others. But once kids enter the picture, and the baby proofing begins, style is often sacrificed for practicality. Safety gates and corner covers have come a long way since the unsightly plastic pieces that were used before, but they don't always jive with a mama's personal style. Rather than risk a tot ruining a custom sofa or running her dirty hands along a wall covered in a favorite paper, some moms opt to forgo their personal style in favor of some more kid-friendly – and disposable – decor. Others choose to expose their tykes to style and teach them boundaries for what is acceptable behavior. Where do you fall?
Source: Ethan Allen