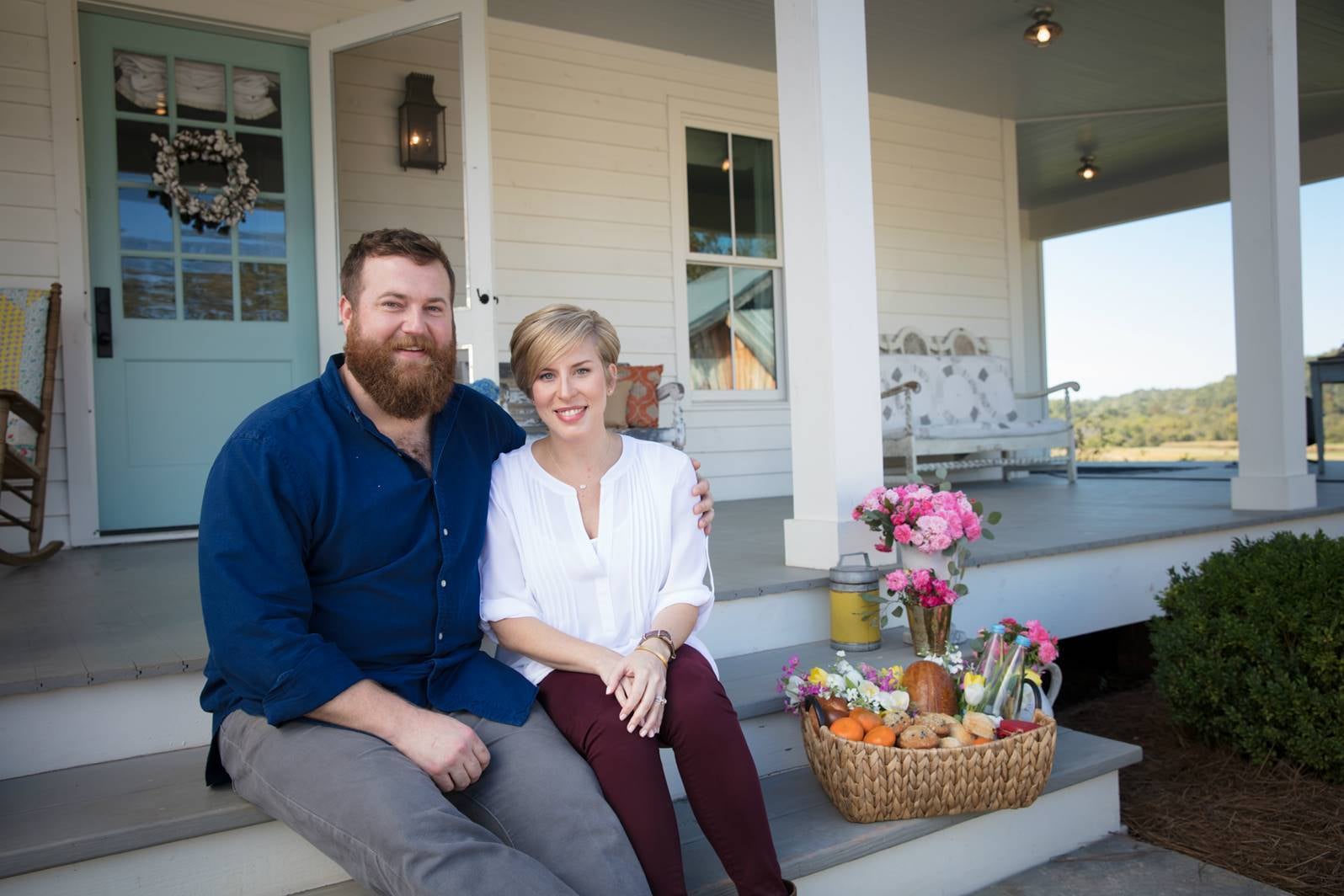 Next year is going to be a busy one for Home Town stars Erin and Ben Napier. Season two of their hit HGTV show premieres Monday, Jan. 8, at 9 p.m. ET — and they're welcoming their first child [1] shortly thereafter. While the couple are anxiously awaiting the arrival of daughter Helen now, they were very reluctant to take that leap into parenthood.
Erin has been refreshingly candid about her "lifelong fear" of becoming a mom — and we have to say, she has a great point: much of the info we hear about pregnancy and parenting is scary and negative! When we hear another woman is pregnant or thinking of becoming pregnant, there's a tendency to regale her with labor war stories and tales of violent morning sickness.
Erin told POPSUGAR that she knew she couldn't be the only one coping with these worries. "I figure if I can help someone else's fear by talking about it, then I should. I hope that my story will be an encouragement to others like me who wanted badly to be mothers but were too afraid of the physical hardships we've all heard so much about."
The reality of pregnancy for Erin, however, has been very positive. "I've felt great the entire time, and I've been very lucky," she told us. "I wish there were more positive pregnancy experiences shared instead of the stories about nausea, the swelling, the aches, the 24-hour labor that sounded like a horror movie. We could all use a little more positivity on the journey to becoming mothers, I think."
We completely agree — and we'll think twice the next time we're tempted to fill in a first-time mom on our harrowing pregnancy stories, because there are so many wonderful elements of becoming a parent that we could be focusing on instead!