Homemade Goop Recipe
So Slimy! Homemade Goop For Hours of Squishing Fun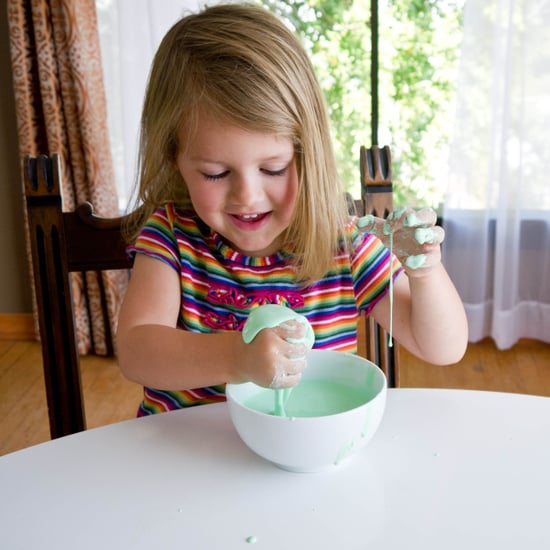 Squishing something slimy is serious fun for lil ones, making this homemade goop recipe good for hours of excitement. This concoction only requires three ingredients that you probably already have in your pantry and is completely safe for little kids. Adding food coloring makes this slimy goop even more entertaining. Along with encouraging your child to squeeze, pinch, and grasp, this activity also introduces your child to basic science concepts.
Keep reading for the seriously fun recipe!
What You'll Need:
1 cup cornstarch
1/4 cup glue
1/2 cup water
Food coloring (optional)
Directions:
Invite your tot to measure and add the cornstarch and place in a medium-sized bowl.
Now squeeze out the glue and then add half of the water. If you want colored goop, go ahead and add a few drops of the desired color of food coloring. Offer your child a spoon and encourage her to begin mixing the ingredients together.
Watch as the water and cornstarch start blending together, one moment being liquid and the next solid. Continue to add water until the mixture comes together but still remains solid.
Offer your child the bowl and encourage her to try to grab handfuls of the goop and watch as it changes from a solid to a liquid in her hands, showing characteristics of both.
Add a drizzle of water if the goop begins to dry out to continue the fun. Store the goop in a plastic bag for another day of play.