Homemade Scented Ornaments
Scent of the Season: Homemade Cinnamon Ornaments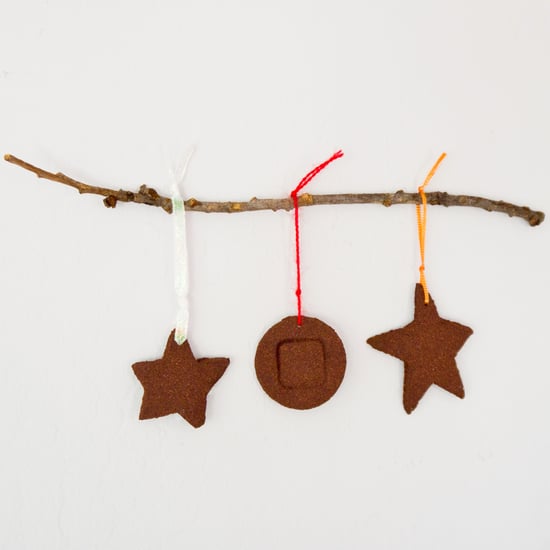 Celebrate the Fall season with homemade scented ornaments made from fragrant cinnamon and applesauce. Your lil one will love stirring and mixing this fun dough together and then rolling and cutting out shapes and designs. Hang the dried ornaments from plants or in a window to help usher in the season or just to scent your home. Your child can use cookie cutters or a craft needle to make her own unique shapes.
Keep reading for the easy directions.
What You'll Need:
1/2 cup cinnamon
3/4 cup applesauce
1 tablespoon flour
1/4 cup glue
Directions:
Invite your child to measure and add the cinnamon to a small mixing bowl. Now she can measure and add the applesauce and flour, giving the ingredients a stir.
Offer your child a glue bottle and invite her to squeeze the glue into a measuring cup and then add to the mixing bowl. Along with being fun, squeezing boosts your tot's hand-eye coordination.
Give the ingredients a final stir, adding extra flour if the dough is still sticky. Your child can roll the dough into a ball and then place in the fridge for 30 minutes to set.
Place the dough between two sheets of parchment paper or plastic wrap and invite your child to roll it into a round about one-quarter-inch thick.
Now your child can cut shapes out of the dough using cookie cutters or use a craft needle to draw shapes. Pop a hole in each of the ornaments for hanging.

Place the ornaments in a sunny spot until they harden or in a 200°F oven for an hour.
Your child can string the ornaments with lengths of string or colorful ribbon and hang around the house, creating a home filled with the smell of baked cinnamon.