Hot-Glue-Gun Snowflakes
Smart Deco: Hot-Glue-Gun Snowflakes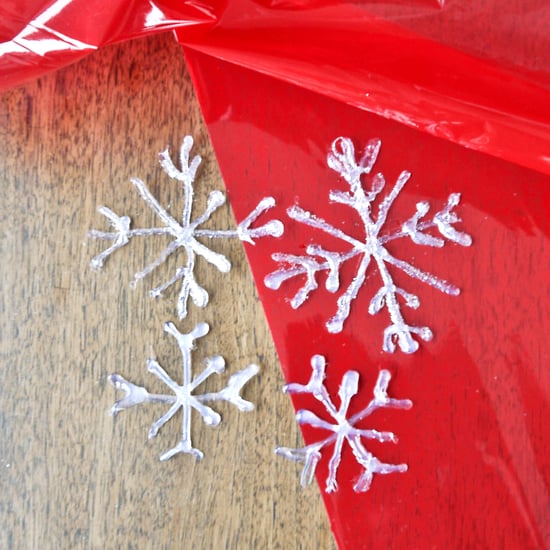 Even if you aren't crafty, these easy snowflake decorations come together with the help of a hot glue gun. Sprinkle on some glitter for extra sparkle, or leave as is for fun holiday windows. Or use for creating unique gift tags, or tuck into tablescapes for something special. And this project is so simple, even your favorite tween can get in on the fun.
Keep reading for how to make them.
What You'll Need:
Hot glue gun
Superfine glitter (optional)
Old picture pane (optional)
Directions:
Plug in your hot glue gun, and let it heat up.
You can work directly on windows or use a old picture frame to create the snowflakes. Remember, each snowflake is uniquely different in nature, so don't stress over creating the perfect designs.
Carefully draw the snowflakes using the hot glue gun. Remember, the glue gun is hot, so work slowly and avoid touching the top of the gun.
For extra sparkle, sprinkle the snowflakes with superfine glitter. If working on a window, hold a sheet of paper under the snowflake to contain the potential glitter mess.
Allow the snowflakes to harden for 10 minutes, carefully peel from the glass, and you're ready for decorating! If you're working directly on windows, enjoy the finished creations throughout the holiday season, and then simply peel away.