How to Babyproof Your Kitchen
Babyproof Your Kitchen in 3 Easy Steps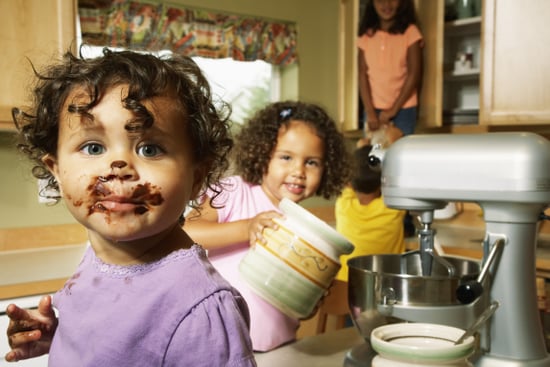 Once you've got an active baby in your life, what once served as the site of your culinary creations becomes a danger zone for curious minds and hands. While your entire living space should be considered grounds for babyproofing, the kitchen is an especially tricky spot. We've pared down the process to three easy (or easy-ish) steps that even an amateur handyman or woman can handle. After you've mastered the kitchen, head into the bathroom to tackle any potential hazards that exist there.
Click here to get started!
1. Keep Them Out! (When You Can)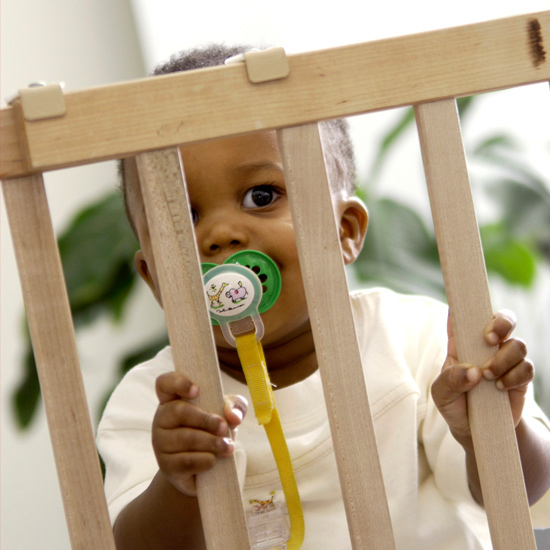 A baby gate may be the single most important purchase you make when it comes to keeping your tots safe from kitchen hazards. If there's no one else home and you need to keep a watchful eye on your baby, keep them securely strapped into a highchair with a snack and some toys. For older kids, consider the Learning Tower, which gives toddlers and little kids a boost while keeping them confined.
2. Get Rid of This
Chlorine bleach, ammonia glass cleaner, and liquid drain cleaner are three of the most hazardous chemicals lurking in the kitchen. You'll also want to make sure the following common kitchen gadgets and gizmos are kept safely out of reach of small hands:
Blender
Knives
Meat tenderizer
Cheese grater
Food processor
Wine opener
Toaster
Mixer
Coffee Maker
All of these objects should be kept as high up and out of the way as possible, and you can add a cabinet lock for extra assurance.
3. Add This Instead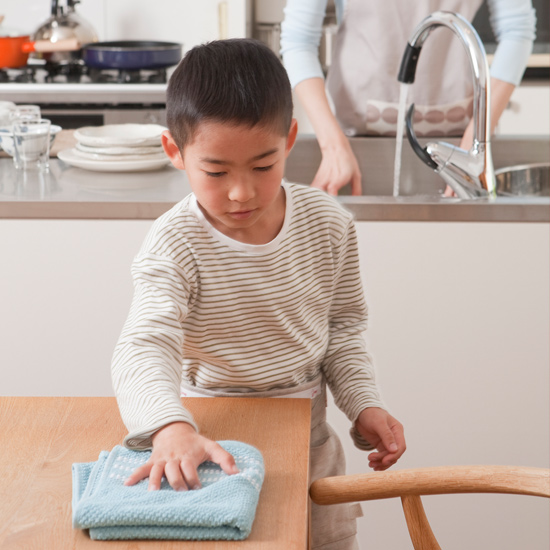 Check out Healthy Child Healthy World's list of safe, nontoxic cleaning supplies for smart alternatives to the chemical-laden stuff. As a general rule, products containing nonchlorine bleach, vinegar, borax, beeswax, and mineral oil are safe bets. Invest in a set of oven knob covers to keep tots from being able to turn on burners.
If you keep vitamins or medicines in the kitchen, opt for those with child-resistant caps, and keep them safely out of reach.