How to Clean Your Car Seat
How to Clean Your Car Seat in 5 Easy Steps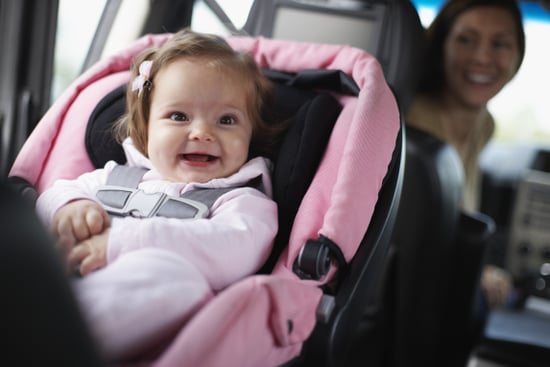 Whether you're washing up after a major spill or (heaven forbid) a diaper blowout or just getting your old seat ready for a new arrival, cleaning your car seat can seem like a daunting task with all those parts, straps, nooks, and crannies. But follow these five easy steps (and, we suggest, wait for a sunny, warm day), and it doesn't have to be. Before you know it, your little one will be riding in sanitary style!
Gather your tools. A vacuum with a detachable nozzle, a nontoxic spot cleaner, leather or upholstery cleaner, a hose, and an old toothbrush, sponge, or rag should do the trick.
Remove all cover, straps, and inserts. Have the car seat manual handy or take a picture of how everything is configured so that you can reattach properly, and then either hand-wash all upholstered pieces or put them in the washing machine on the gentle cycle. You'll want to hang everything to dry, so plan this for a day when you don't need your car seat!
Wipe down clips, snaps, and straps. Use a toothbrush, sponge, or rag and soapy water or a nontoxic cleaning solution to wipe down all the plastic parts and straps. For any particularly stubborn or crusty (yuck!) stains, let a spot cleaner soak on the spot for a while, and then try to wipe down again.
Hose down the frame and base. Let everything dry thoroughly, and then reassemble according to directions.
Get your car ready. Vacuum crumbs out of your car's back seat, and wipe down seats with a leather or upholstery cleaner; then reattach your car seat, and you're ready to go!