How to Have Fun While Trick-or-Treating
Make This Your Kids' Best Halloween Ever!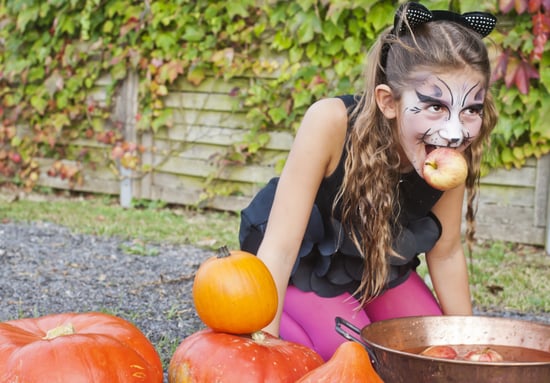 If you didn't think Halloween could get any more exciting for kids, think again. Whether you and your family are trick-or-treating in a new neighborhood or staying close to home, there's extra fun to be had aside from dressing up and collecting candy. Find out how with these four easy ways — and above all, remember to keep kids safe this Thursday!
Throw a preparty: Calling all friends and family! Before kids hit the craziness of the town, get them excited by hosting a small, intimate get-together. Meet early and decorate trick-or-treat bags, play games like bobbing for apples and bean bag toss, or even plan a candy scavenger hunt in the backyard. Another fun idea: let them hit a piñata filled with Halloween candy.
Host a haunted house: Want to stay in this year or just trick-or-treat to a few local houses? You can stil make it a memorable night by setting up a haunted house. Turn each room into a spooky station — for example, fill one with black light and only let kids enter with glow sticks and serve foods like creepy jello hands or eye ball cake pops in the dining room. They'll have a blast indoors just as they would outside.
Think outside the (candy) box: Trick-or-treating doesn't have to mean sticking around the neighborhood. Chances are your local kids' museum or children's center will open their doors to little ones in costume. The best part about this idea is that kids will still get their candy fix, but have a unique experience thanks to organized activities and play stations.
Make a competition out of it: If the kids are old enough, turn the entire night into a friendly competition. Give out small prizes for categories like "most candy collected" or "scariest costume" — it's one easy way to keep up the spirit even when they've knocked on the 20th door.
End the night right: Say you finish all the Halloween activities early; why not keep the party going? Gather all the kids and watch a scary children's movie, or better yet, encourage them to come up with and act out a spooky play. If you have the space, end the night the perfect way with a bonfire using candy corn in some s'mores. Yum!