How Long Is Family Dinner?
How Long Do You Spend Eating Dinner as a Family?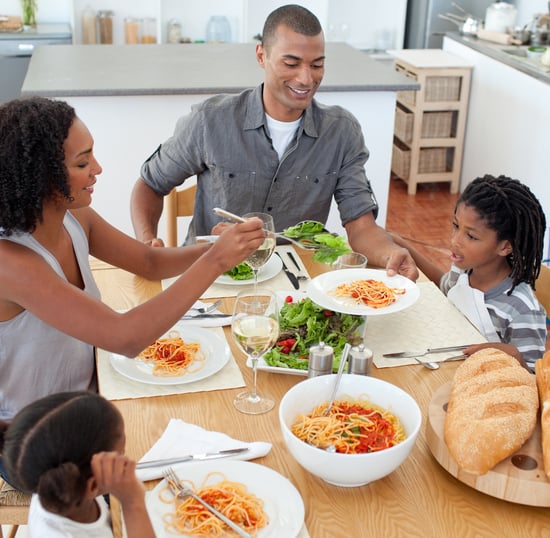 With kids' schedules packed with activities, families are spending less time eating dinner, causing parents to wonder how long you need to spend eating together to reap any health benefits, The Wall Street Journal reports.
While researchers have long said that eating dinner together as a family can help improve children's grades, body weight, mental health, and relationships with their parents, today's parents just aren't finding the time to maintain regular family dinners. A survey by the National Center For Substance Abuse at Columbia University found 32 percent of families spending 20 minutes or less eating dinner, while another survey found that children in families where dinner lasted 16.4 minutes on average were at greater risk for being overweight, compared with families that sat for an average of 19.9 minutes.
Though some experts suggest that the cumulative difference of three minutes each night means a lot less time to keep track of what's happening in your kids' lives, others say families shouldn't fret if they can't reach the 20-minute mark. "What matters is that parents are paying attention, sitting down and looking at their child, and not just exchanging a text message," says clinical psychologist Marlene Schwartz, director of Yale University's Rudd Center For Food Policy and Obesity.
So how about you? How long do your family dinners last?