How to Make Homemade Hair Detangler
Smooth Combing: A Pennies-to-Make Homemade Hair Detangler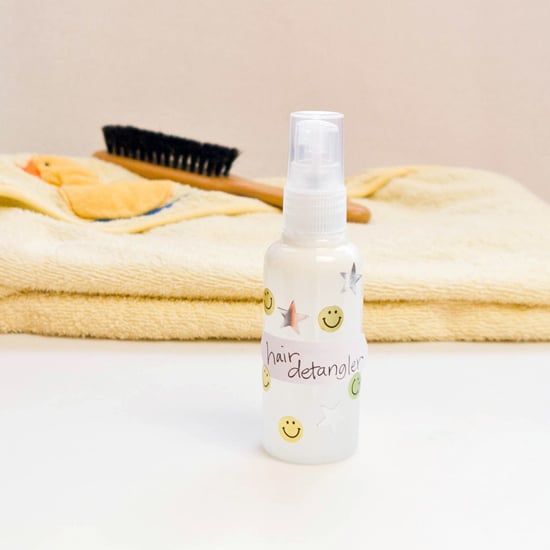 There's nothing like a soothing bath to help clean and calm your busy tot. But if you've got a long-haired girl with knot-prone hair, all you're focused on is preparing for the final event of the day: brushing through a mass of ratty wet hair. Store-bought detanglers can be pricy — and do they really work? After a few tries, we found a recipe that does the trick and costs mere pennies to make. Along with working wonders on all types of hair, this is a great mist for adding a quick shine to Mama's locks, too.
Keep reading for the amazingly easy directions!
What You'll Need:
2-ounce spray bottle
1/4 teaspoon leave-in conditioner
1/4 teaspoon aloe vera gel
Warm water
2 to 3 drops essential oil (optional)
Directions:
Squeeze the leave-in conditioner and aloe vera gel into the spray bottle. You can pick up aloe vera gel at most stores; just go with pure stuff without any fragrance or additives.
You can leave things the way they are or add a few drops of essential oil, such as lavender or rose, to give your detangler a touch of scent.
Fill the 2-ounce spray bottle with warm water and shake until the conditioner and jell are incorporated.
Spray on damp hair and let sit for a few seconds before brushing. Give hair additional spritzes as needed.