How to Make Mornings Easier For Kids
8 Ways to Help Your Kids Start the Day Right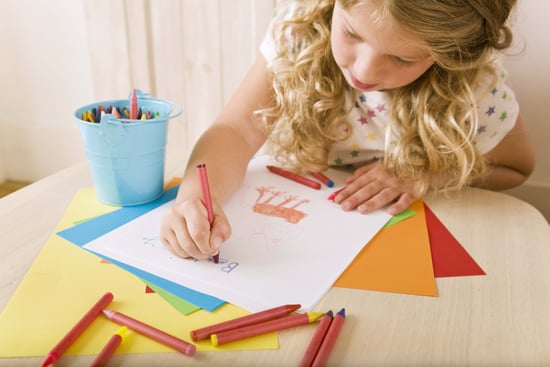 Give your kids an early energy boost and brighten their morning moods by making a few small tweaks to your family's a.m. routine. If the morning starts well, chances are that positivity will stay with your kids throughout the day and make a real difference in their attitudes. Wish mornings were more fun than frenzied? Here are eight easy ways to help your kids start the day right:
Cook up an extra satisfying breakfast. Don't let their first meal be a hectic grab-and-go snack that's lacking nutrients. Have your children sit down and take the time to eat, and swap out sugary cereals for healthier, more substantial fare like oatmeal, toast and eggs, a yogurt parfait, or fruit-topped waffles.
Take a quick walk together. Get some feel-good endorphins going early in their day with a short walk or bike ride. You'll sneak in some extra exercise, and they'll be happy to have some outdoor time before heading to their classrooms.
Give them a change of scenery. Typically eat breakfast at the kitchen table or in front of the television? Switch it up by eating outside or in a different room. Try serving them breakfast in bed as a special Friday treat.
Encourage them to do something creative. Help your kids shake their sleepy moods by motivating them to get inspired. Set aside 10 to 20 minutes each morning for your kids to spend drawing, writing, or even dancing to kick-start their creativity.
Keep reading for more ways to kick-start your kid's day.
Switch up the standard routine. Do anything you can to shake up the morning pattern. Regularly check your email while they eat? Sit and chat with them instead. Usually hit the Starbucks drive-through on the way to school? Bring your kids inside and spend a few minutes talking about their plans for the day.
Plan outfits and lunches the night before. Avoid the last-minute madness by asking your kids to pick their outfits the night before, and do your best to figure out their lunch ahead of time, too.
Have them put their bags together ahead of time. Another time-saver? Before they go to bed, tell your kids to get their backpacks together for the next day.
Pick music over TV shows. Steer clear of mindless TV programs and turn on some of their favorite tunes instead. Even better? Have a mini dance party while they get ready.
The bottom line: You want your kids to feel cheerful and optimistic when they walk out the door in the morning, so step back and make some changes to keep things upbeat as they get ready. Chances are, all that extra effort will make your day feel extra special, too.