How to Make Paint Popsicles
Creativity Melts Onto Paper With Clementine Paintsicles
Who says art isn't cool? Our friends at Clementine Art sent us over a recipe for a creative treat we can't wait to try! Gather your kids, the artistic ingredients, and toss in a little imagination!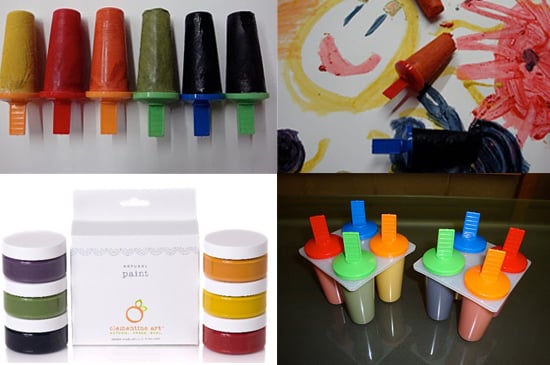 Clementine Art Summer Paintsicles
All you need are some popsicle molds (or an ice tray and tongue depressors) and some Clementine natural paint!
Instructions:
1. Pour the paint in the molds and freeze overnight.
2. Dip in a warm water bath to demold.
3. Paint on heavyweight paper. Outside is a good place.
4. Enjoy your beautiful paintings!